Mortgage in Spanish Property Market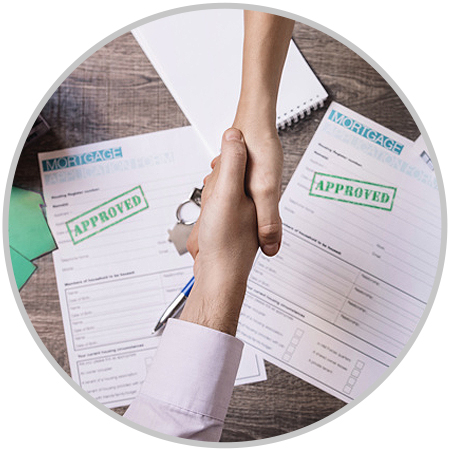 It is not the end of the world if your financial sources are not enough for purchasing your dream home. In this case, you may have two options:
Mortgage Loan
Spain, as an economically developed country, offers different mortgage loan options. These may extend the purchase process but help you to solve the financial need. For the non-residents, a loan can be up to 70% of property value, while for residents can be 80%. The duration can be a maximum of 30 years, but this period cannot pass the retirement age of the buyer.
What are the documents needed for applying for a mortgage in Spain:
Detailed information about the property to be bought
Your NIE number and passport copy
Documents to declare your financial situation
Bank account statement
Other real estate titles if you have in Spain
Actual residence address
The number of asked documents can increase according to the bank. The important thing here is for them to be able to confirm your financial status for that you can pay the loan back.
The currency for mortgage loans in Spain is the Euro. So, if the currency of your home country is not Euro, the fluctuation in exchange rates can affect you. In Spain, there are companies to protect investors against exchange rate fluctuations.
When banks accepted the initial document, they take out expertise and calculate the real estate's value accordingly. which will be the base for the mortgage. The cost of the appraisal report is around 250-400 Euros. Mortgage conditions and interest rates can be different from one bank to another and the initial cost for the purchase can go up to 2% of the purchase value. The whole process from application to approval can take 4 to 6 weeks.
If you are planning to get a mortgage loan, we advise you to make a detailed research on institutions and conditions. We will always be ready to help you with finding the institutions offering the best conditions.
Installment Payment Options of Construction Companies
When you buy a property under construction or off-plan projects, construction companies may offer different payment options. For example, a down payment for some amount, followed by installment payments, and closing the deal with a bulk payment at the turnkey process can be a good option. In this case, you have to pay attention that if your contract protects you and your rights.
At Spain Homes, we only work with trusted construction companies and work on a zero failure policy. In this manner, all the contracts of construction companies are reviewed by our lawyers and we eliminate the companies that offer inadequate conditions for our customers. See apartments for sale with credit from the developer.