TeleMortgage - Apply Mortgage in Spain Without Leaving Your Home
TeleMortgage is a system of applying for a mortgage in Spain, without leaving your house. Financial planning has an important role when buying property, especially abroad. The current funds can be insufficient or the planning can lead to the loans. So, the mortgage is a popular way of getting a property. As there are no restrictions for getting a mortgage in Spain, it is helpful to use it in need.
Our reliable partner company will handle everything online. As Spain Homes ®, we made a collaboration with "Habeno" for offering new and secure ways for mortgages in Spain. Our partnership offers high-quality, fast, and secure mortgage application services. In addition to the fast and easy process of the mortgage application, TeleMortgage offers various benefits. Firstly, let's look at the mortgage system in Spain.

Mortgage System of Property Market in Spain
Spain is an economically developed and stable country. So, the banks in Spain offer different mortgage loan options. Although the interest rates and loan value is changing if the applicant is a Spanish resident or not, it is still a preferable choice with the low-interest rates and long payback periods. This also varies in the mortgage types. In main, there are three main types of mortgage in Spain;
Fixed Rate Mortgage
This mortgage type is the most commonly used one. The interest rate is fixed for the entire life of the mortgage. It can be most profitable with an average interest rate between %2-4.
Variable Rate Mortgage
This mortgage types have an interest that varies periodically. It is mainly based on Euribor, which is the basic rate of interest for the settling rate on the European Union. Today, the average rate of interest is about %3.
Mixed Rate Mortgage
This is the least popular mortgage type. It combines both variable and fixed rates in the payment plan.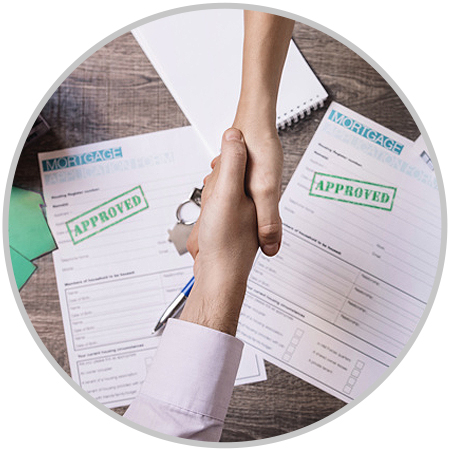 Different Types of Mortgages
Resident Mortgage: If you are a tax resident in Spain you can ask for an 80% mortgage from the property price.
Second Home: If it is a holiday home you can ask for up to a 60-70% mortgage from the property price.
Off-Plan Future Home: You can get a pre-approved mortgage at the time of reservation. The customer profile will be updated every 4 months during construction. This will speed up the signature at delivery of the property.
Buy Land Build Your Home: It is a different kind of mortgage requiring more details to be worked on. They are open to giving tailored services.
Multiple Property Purchase: If you already have a property in Spain or Portugal you can get a 50% of the mortgage for investment purposes.
Property above 1 million Euro: You can get up to 100% mortgage by depositing secured funds in private banking. There should be a risk profile and private banking work detailed.
Equity release on Spanish Property: If you are already the owner of a property in Spain and buying a new one you can get up to 90% mortgage by double guarantee. So during your existing property sale, you can gain time to buy a new property without waiting for your property to sell out.
There will be additional costs when buying a property in Spain. As it changes from region to region, it will be approximately %10-12 of the value of the property. So, the applicant must have a minimum of %40 of the property value before applying for a mortgage.
It must be noted that the interest rates in all types of mortgages will depend on the applicant's status and financial credibility. The rate will change with the total number of owned properties of the applicant, the applicant's general profile, residency status, products bought from the bank, and the answer on the first offer from the bank. Also, when buying a property with a mortgage, the appraisal company will be chosen by the bank for the real estate valuation in Spain. So, it is strongly recommended to get professional help while applying for a mortgage. After choosing the type of mortgage, the next step is preparing the required documents for the application.
Required Documents for Mortgage Application
The list of required documents is long, but they can be easily prepared. So, you may see the list below;
Copy of the passport
Marriage certificate (if applicable)
Proof of income or employment
Latest one of the income tax returns
Property buying agreement with the seller
Proof of all of the property taxes is paid to date
Information about other existing loans of the applicant
Proof of the applicant's current assets and debts
Copy of existing property deeds in Spain and any other country
Applicant's credit rating from their home country (for non-resident applicants)
The applicant must be aware of all of these documents must be in Spanish or English. They must be translated or apostilled legally.
The entire application process time from start to finish can exceed nearly 2-3 months while applying individually. Also, the official procedures, document requirements, and traveling to Spain without even knowing if the application will be successful or not, the entire process is not easy. So, TeleMortgage is here to help with long and hard-to-deal procedures, to complete all of them without leaving your couch, in the fastest way.

How Does TeleMortgage Work in Spain?
TeleMortgage is a system that excludes the need for applicants' existence in Spain for the application process. This system works in integration with the TeleProperty system. The TeleMortgage system consists of 4 steps.
1- Apply online from the link above. You will receive response within 24 Hours to see your credibility. Upload the documents needed.
2- Choose the property you want to buy according to your expectations and financial power. Spain Homes ® helps its customers for finding their desired property with best price guarantee.
3- Sign mortgage agreement at the notary. Our lawyers can handle all this process on behalf of you with your power of attorney.
4- Get the title deed at notary. Bank lawyer will present the draft cheque to the seller during the signing process.
The TeleMortgage process is for getting faster, easier, and more profitable process. The entire procedure is getting handled by our team of experienced and professional lawyers specialized in real estate laws and speaking in your language.
FAQ on General Mortgage Knowledge and TeleMortgage in Spain
Q: Is getting a mortgage in Spain a wise choice?
A: As an economically stable and developed country, Spain offers one of the lowest mortgage interest rates in the world.
Q: How can I get the best interest rate for a mortgage?
A: The answer is simple as it is hard. You must be the ideal customer for the bank. The bank's interest rate and final decision on your application will be in consideration of your profile. You must show a stable source of income and give the idea of you will be able to completely pay your mortgage. So, getting a professional consultancy is a must for getting better rates. Also, consider their health, security insurance offers to reduce the interest rate.
Q: How long will it take for my application to result?
A: With Habeno, maximum 24 Hours. Traditional method might take 1-8 weeks.
Q: What are the basic benefits of getting a mortgage?
A: You will have more room to plan your budget. You will have the option to pay the loan amount in your home country's currency.
Q: What are the advantages of TeleMortgage?
A: TeleMortgage will allow you to apply for a mortgage in Spain, without leaving your home. With years of experience, you will have better interest rates, faster processes, and a higher potential for approval of the mortgage.
Q: What are the approximate interest rates for mortgages in Spain?
A: It depends on the applicant's and property's situation. But the approximate interest rates are generally between 2-4%.
Q: What is the maximum length for a mortgage?
A: In Spain, the general maximum mortgage length is 30 years for non-residents. The time varies in accordance with the situations and preferences of the applicant. You can get mortgage up to 70 years old. Very few banks accept 75.
Q: Should I trust the websites that offer interest-free mortgages in Spain?
A: You should trust only professional agencies and brokers. The locality is a big must in the mortgage industry. Knowing the area of work is as important as in most parts of business life. To not throw away thousands of euros, you must work with a professional and experienced firm. As Spain Homes ®, you may contact us now to get general information about both mortgage and TeleMortgage in Spain. We will help you with our team specialized in real estate law.