Why Choose Spain to Buy a Property?
You will be amazed by the number of things that come to mind when we talk about Spain. Spain is dream come true for you. When talking about Spain, you start counting all the beautiful things that come to mind.
Top Reasons for Buying Property in Spain
Should we start with how there are approximately 300 sunny days and the amazing Mediterranean climate of Southern Spain or a more economic but quality lifestyle with its delicious foods compared to most European countries?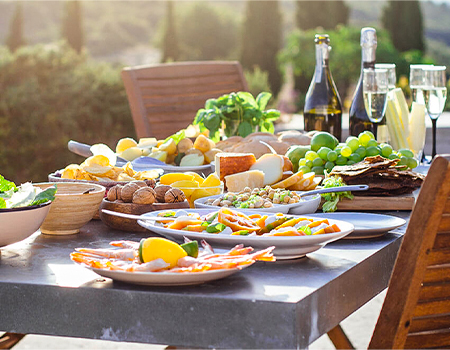 We can put the 'people' on top of the list of the answers for 'Why Spain?': Warm, friendly, helpful people. 'Being a foreigner' is what worries you the most when you are in a foreign country. This is the last thing to worry about in Spain. Spanish people will make you feel comfortable as if you have always been living in that country. Briefly, Spain has geography that hosts all the Mediterranean beauties and is a place where you always hear laughter in the streets.
It is a country of beautiful music, great football, wonderful golf courses, delicious foods, quality wines, and many more. And it is easier than you think to live in this magnificent country which offers life-like dreams and where you can have fun and find peace at the same time.
There are not many special conditions or paperwork for foreigners who want to purchase a property in Spain. It is quite an easy process. Spain is a very experienced country in the real estate market as being one of the most attractive countries for foreign buyers and has learned a lot from the troubles experienced in 2008.
In summary;
Short flying distance to many countries and convenient transportation,
The sunny and mild climate, eventually best climate of Europe,
Clean air,
Low cost of living compared to most European countries,
Modern, alive, quality lifestyle,
Affordable property prices move Spain to the top of the list for living or investing in real estate.
More Information About Spain