What is a Residence Permit in Spain?
Spain's long-term residence permit allows you to live in the country indefinitely under the same conditions as Spanish citizens. You can apply for citizenship in Spain after 10 years of residence.
Our expert team gives the most accurate answers to the question of "How do you get a residence permit in Spain?".
What Are the Benefits of Residency in Spain?
A permanent residence permit in Spain will give lots of benefits. Some of them;
You travel freely between Schengen countries.
Spain is one of the most desired destinations in Europe. It offers high-quality life standards for every budget.
There are a lot of scenic beauties, historical structures, and delicious food.
There is an advanced healthcare system in Spain.
There is a modern corporate taxation system. You can invest in Spain by commercial real estate to establish a business.
You can benefit from these advantages by getting Spain's residence permit by investment. You can visit Why Choose Spain to Buy a Property? to see more.
How to Get Residency in Spain?
There are several ways to get residency in Spain for non-EU citizens. The types of short-term or temporary residence permits in Spain are Schengen Visa, Seasonal or Temporary Work Visa, and Type-C Visa. The types of visas in Spain that can be used for long-term residency are Golden Visa, Non-Lucrative Visa, Employment Visa, Family Reunification Visa, and Digital Nomad Visa.
All of these visas require different conditions from their applicants and bestow different rights to their holders. While some of these visas enable individuals to obtain residency after making a substantial investment in Spain, some of them require more specific conditions.
Golden Visa, Non-Lucrative Visa, and Digital Nomad Visa are the most preferred options to get a Spain residence permit card because of their advantages.
Getting a Residence Permit by Buying Property
The Spanish Golden Visa allows you to Spain's residence permit by real estate investment valued at 500.000 Euros. You can visit our page Golden Visa in Spain for the details.
Thanks to the Golden Visa program, you can legally work and live in Spain by buying Spanish real estate. It should be self-funded and paid in full.
If you do not have enough budget for Golden Visa, you can apply for the "Non-Lucrative Visa" by purchasing a property for less than €500,000. It is also known as the "Retirement Visa".
What is the Non-Lucrative Residence Permit?
The non-lucrative residence visa will allow you to live in Spain for a period longer than 90 days. It is one of the most popular paths for non-EU/EEA/Swiss citizens to live in Spain.
It is reserved for those who are financially self-sufficient and do not have a work plan in Spain.
How Long is the Validity of the Non-Lucrative Residence Permit?
The permit is valid for one year. It can be renewed for two more years. The visa will allow you to reside in Spain for up to five years. It is like 1+2+2 years. It is essential that the time you spend outside of Spain does not exceed 10 months with journeys stamped on your passport in a total period of 5 years so that you do not lose your right to the extension.
You can get a long-term residence permit in Spain at the end of this period. The long-term permit gives you the opportunity to live in the country without renewing your permit again for 5 years. Then, you will be allowed to apply for Spanish citizenship.
The same documents and proof of funds are required for visa renewal. You can change your application and apply for a work permit (self-employed or employee) at the end of your first year. However, if you plan to work in Spain, we recommend you first extend your non-lucrative visa for two years. And, within these 2 years, apply for a work permit with your contract or business plan.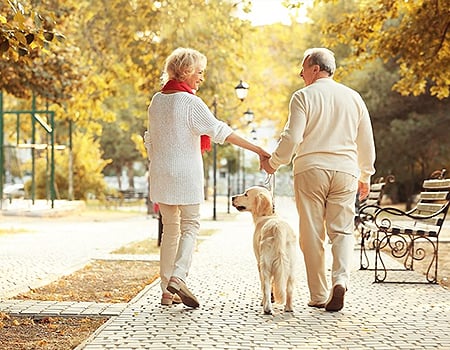 General Requirements and Documentation:
The application process must start from the applicant's country of residence. Here is the list of documents you will need:
A non-EU/EEA or Swiss Citizen
Over eighteen (18) years old
Passport validity period: at least one year
Copy of birth certificate
Spanish private health insurance, valid for one year
Medical certificate
Police clearance letter
Application form
Photos
Sufficient Funds. Proof of financial solvency and economic means (They should be enough to support your stay, including your family, without the need to find a local job in Spain.)
* At your appointment at your consulate, you must bring the photocopies and originals of the documents with you for verification.
What is the Definition of 'Sufficient Funds'?
You must prove that you have sufficient funds for the duration of your visa validity in your Non-Lucrative visa application. You must prove this without relying on access to public funding or financial support from the Spanish Government.
The minimum amount of sufficient funds is defined by Spain's Multiplier for the Public Income Index (IPREM). IPREM is an index reference for the granting of economic aids, grants, allowances, unemployment benefits, and minimum wage.
The IPREM index was established in 2004 to replace the Minimum Wage as a reference. As such, IPREM sets the minimum amount of an individual's earnings. For the non-lucrative visa application, you must prove a set of sufficient funds equivalent to 400% of the IPREM value.
A working example:
The IPREM value for minimum earnings in 2023 is €600 per month. It equals €7.200 per year.
It requires proof of funds in the amount of €28.800 (i.e. €7,200 x 4) as sufficient funds are defined as the 400% value of IPREM. Income can come from investments, annuities, sabbaticals, and any other sources of income.
A little more than this amount will of course make approval easier. You should note that the currency must be Euros or any other convertible currency.
If you are applying with your family, you need to prove sufficient funds to cover each member. The IPREM amount for each additional family member is 100%. It is equivalent to €7.200 per year.
So, the proof of required funds will be €50.400 in total per year for the application of a family of four.
What are the Benefits of a Non-Lucrative Visa?
You will have a one-year residency. There is a chance to renew and apply for long-term residency in the future.
You can apply for it for your family members at the same time.
You can continue your economic activities in other countries.
You can travel within the Schengen area.
You can study or do an internship in Spain.
Spain's Digital Nomad Visa Program
With the new regulations, Spain has become one of the digital nomad visa countries in 2022. In line with the advance of information technologies, the types of jobs that can be carried out by remote working have diversified greatly. This has led to an increase in the number of people currently working remotely in Spain and the number of people who want to relocate to Spain to work remotely.
For this reason, many people ask "Can I work remotely in Spain?". The answer is yes. Spanish Digital Nomad Visa is directed specifically to people who work remotely from Spain. Digital nomads can get residency and work remotely from Spain as long as they meet the conditions and requirements for Digital Nomad Visa.
What Are the Requirements and Documentation for the Digital Nomad Visa?
Employed workers who have permission to work remotely in Spain from their companies and self-employed workers, or in other words freelancers, who has several employers outside Spain can apply for this visa. The main requirements and documentation to apply for Spanish Digital Nomad Visa are as follows;
The employer(s) of the applicant must be located outside of Spain.
The applicant's income earned through Spanish companies or in Spain cannot be more than 20% of their total income.
The applicant must have been working with the same employer or have a freelance relationship with their employers for at least 3 months before the application.
Having a valid employment contract with the same employer(s) for at least 1 more year.
The employer must have been operating for at least a year before the application.
The employer must allow the applicant to work remotely.
For self-employed workers/freelancers, at least one employer must be outside of Spain.
Having sufficient experience and education in their field. This can be proven by demonstrating 3 years of work-related experience before the application or being a graduate from a reputable university/training/school.
Having no criminal record for the last 5 years. The criminal record certificate must be apostilled.
Having sufficient funds. This can be proven with bank documentation showing the possession of at least €25,000 (this amount increases depending on the number of accompanying family members) for the applicant. The job contract can also be used as proof of sufficient funds.
Having private Spanish health insurance with full coverage.
Having a valid passport for at least one more year.
Paying the relevant application fee.
Filling out the application form.
Proof of accommodation in Spain.
Photos.
Also, you need to drop by a police station for the registration of fingerprints and to get the physical residency card.
Benefits of Digital Nomad Visa
Digital Nomad Visa presents many benefits to their holders including some great tax benefits. Here are some of them;
Residency in Spain for up to 5 years with renewals.
The right to apply for permanent residency after living in Spain with a digital nomad visa for 5 years and the right to apply for citizenship after 10 years.
The right to bring spouses and children to Spain as well.
The right to travel visa-free within the Schengen area.
Tax relief. One of the greatest tax benefits of living in Spain with a digital nomad visa is the special income tax regime appointed for digital nomads. In the first 5 years of remote working in Spain, digital nomads are allowed to pay a flat tax rate of 24% on their income instead of a progressive rate that can reach up to 48%. This special tax regime is similar to the Beckham Law that is applied to non-residents in Spain.
Plus, residence permit applications in Spain are concluded within a quite short time.
More Information About Living in Spain
If you want to buy a property in Spain for a residence permit, call our professionals now!