What is the NIE?
NIE number which stands for "Número de Identidad de Extranjero" can be translated as Foreigner's Identification Number. This number will be asked for all legal or tax activities that you will be realized in Spain. An NIE number is obligatory for all foreigners having professional, financial, or social affairs in Spain, regardless of whether they are a resident or non-resident in Spain. It will be needed for children also to be able to get social security.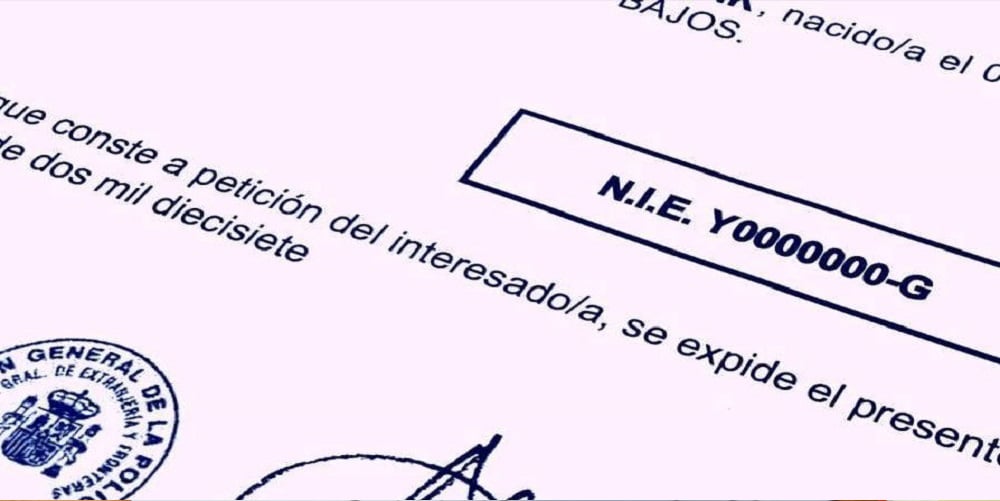 NIE is required for basically:
Opening a bank account
Paying taxes
Buying or selling a property
Getting a driver's license
Registering utilities
Being legally employed
Studying
And any activities of a legal nature.
How Can I Apply for NIE?
The application should be made in person to the relevant National Police Station (Policia Nacional) dedicated to foreign documentation. It can also be done by a 'Power of Attorney' assigned to a lawyer or fiscal representative or at the Spanish Embassy in your resident country.
Which Documents Do I Need For NIE?
The type of requirements can vary from one office to another, but generally, you will need:
NIE Application Form (EX 15 form); (the submitted NIE form must be in Spanish)
Original passport (current and valid) and one photocopy
Two photos
The fee that should be paid at the bank with 790 NIE form
An original document and a copy that explains the reason why you're requesting NIE such as a private purchase contract for a property, deposit contract, or mortgage approval.
How Long Does This Take to Get NIE?
It depends upon where you apply and when you apply. You might be able to get the NIE number in person in Spain in a couple of days, but it could also take weeks. So, if you are applying from Spain, it will be better to apply 1 month beforehand to get your NIE number in time for signing the deeds. And at least 2 months beforehand if you are applying via a consulate abroad.
This process can be complicated or time-consuming like any bureaucratic procedure. Our team is always with you to assist you. If you have any questions, please feel free to contact us.
* Please keep in mind that this guide is prepared basically for the ones that need NIE for property purchase issues. For other purposes, the procedure may differ.