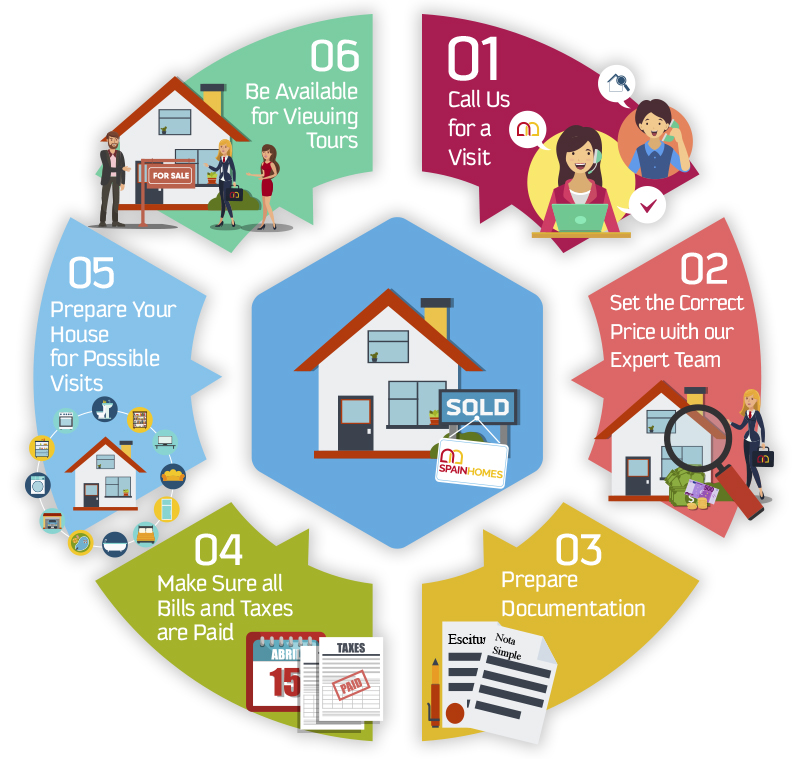 If you have a property to sell in Spain, you can contact us right now. Our expert team will be guiding you about the process.
Which Documents Do You Ask from Me to Sell My Property?
We will require some paperwork of yours and your property to be able to list it legally as well as to proceed with the sale at the Notary;
Your DNI or NIE (ID numbers)
Title Deed of the Property (Escritura) duly registered in the Land Registry Office corresponding to the location of the property.
Property Registry Report (Nota Simple)
Certification or Cadastral Receipts paid for the last 5 years. (Patronato de Recaudación). IBI. Also Cadastral Certification of the Urban Property.
Auto liquidation of the payment of the Capital Gain (Plusvalía) from the previous owner to the current seller.
Energy Efficiency Certificate
Certificate from the Administrator indicating that the seller-owner is up to date with the payment of all community fees.
Last receipts of utility bills like electricity, water, and gas.
What Do You Do to Sell My Property?
Once you contact us; our Portfolio Management team comes to visit your property. In this stage, we need to examine your property, get the details and take detailed photos. Also, we fill-out or Portfolio Review Form and find out the realistic price. Then we sign our Brokerage Agreement by revising the relevant documents of your property.
Our experienced Editor Team writes marketing descriptions of your property and we start listing in it our webpage. We also list your property in some important international and local property portals.
Our professional Digital Marketing Team uses marketing tools to get more leads to your property. It's worth mentioning that we are spending an important budget on digital marketing.
At this point, you need to be ready for property viewing tours. You can leave your keys to our office or a trusted key holder also.
Following the visits, we will always keep you updated about all processes starting from Purchase Proposal.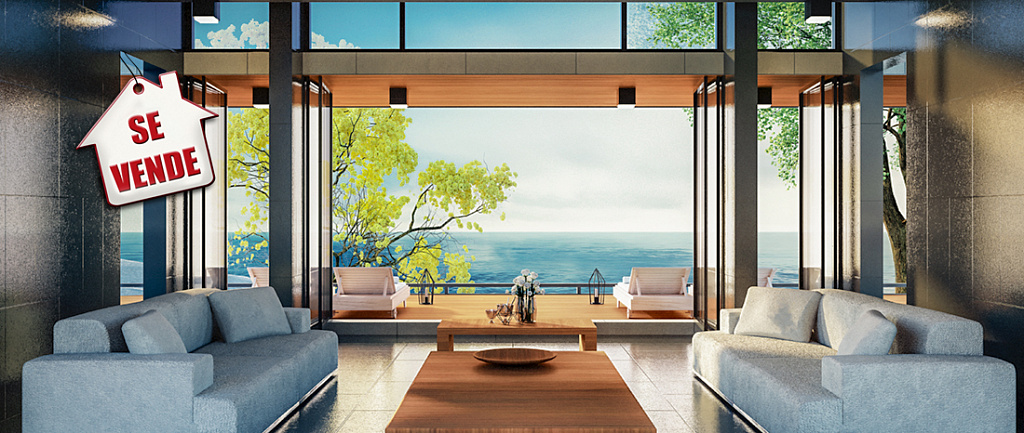 Do I Have to Give Exclusivity to You?
No, it doesn't have to be an exclusive agreement. But you won't need any other intermediary if you give us the Exclusivity. Giving the Exclusivity to Spain Homes will bring you more advantages, such as;
More efficient viewing tours, as we only will be bringing the right customers with matching their wish list.
Having an opportunity to publish your property within a wide local agency network portal. These portals allow only properties with exclusivity agreements that allow us to collaborate with all local real estate agencies to bring more leads.
Increased efficiency of the process as it will be much easier to coordinate and control all the processes with only one person to communicate. So, you will save considerable time and energy.
Better control over listing, description quality, and price. We will be controlling all the listings, marketing efforts, and prices on your behalf.
What is the Cost of Selling My Property?
Selling your property may be subject to the Capital Gain Tax (PlusValía). It may differ from 19% to 23% of the amount between the purchase and the selling price of the property. The rate also depends on whether you are an EU resident or not.
You will have also personal costs like making sure that all the bills and taxes are paid.
For more information about how to sell your property in Spain, please fill in the form. Our Portfolio Supervisor will get in touch with you as soon as possible. Or, just send us an e-mail including a copy of your title deed, photos, and further information to info@spainhomes.com.