We know that selling a property can seem like a hard and laborious task. There are so many different aspects to consider and honestly, sometimes it can feel like too much work. But now, all you have to do is to give us a call! With our years of experience, good reputation, and 100% customer happiness policy, we are ready to help you while selling your properties as well.
How to sell your property with Spain Homes?
The steps of selling your property are pretty easy with Spain Homes's experienced team. The steps are:

1. Meeting: We arrange a meet with our experienced team. In this meeting, we look for relevant documents to make sure your property is debt-free, transactable, and all the taxes are up to date. We try to evaluate a realistic selling price for your property and make your home marketable. During this stage, you might consider making some finishing touches (such as re-painting the property, maybe finishing some maintenance) in order to make your property more marketable.
2. Contract and Photos: After visiting your property, we sign a contract for real estate. If you currently don't reside at the property, or if you don't have enough time to personally being there for viewing tours, you can leave us with a key. We took professional photos of your properties to add to our website.
3. Viewing Tour: You need to be available for viewing trips, we will bring possible buyers for your property. We will notify you before the buyers come but, some viewings can happen on short notice.
4. Buying Stage: When we find a buyer, we help you during the buying stage from deposit to signing over title deeds. During this stage you will need to make some papers ready:
• DNI or NIE and passport of the property owner(s),
• Original Public Purchase Sale Deed (Escritura de compraventa),
• Cadastral Certificate (Certificado catastral),
• Occupancy Certificate (Cédula de Habitabilidad),
• Land Registry Certificate (Nota Simple),
• Energy Performance Certificate (EPC) (Certificado de la Eficiencia Energética) if the property is older than 10 years,
• Latest Community Fees receipt,
• Latest utility bills,
• Technical Building Inspection Certificate (Certificado de Inspección Técnica del Edificio (ITE)).
Depending on the type of your property, our team will inform you in detail about the necessary papers.
Costs of Selling a Property
The expenses when selling a property and how you will pay depends on which of these categories applies to you: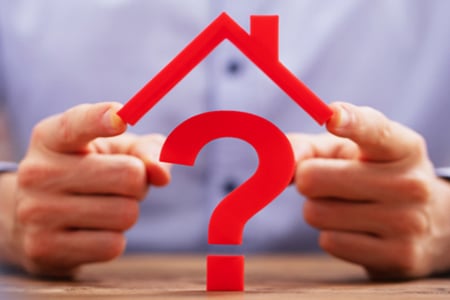 • If you are a foreign non-resident in Spain, you are required to pay 20% on the profit from the sale (the difference between when you bought the property, and when you sell the property).
On the day that you complete the transaction at the notary, 3% of the total is deducted from the final money that you will receive. This is a part payment of the main 20%. The rest of the payment will be made at the tax office.
*If the 3% is more than 20% of the profit, you can apply for paying 20% instead of the flat rate of 3%. You can claim this payment later.
• If you are a foreigner who's been living in Spain for 3 or more years and to be able to prove this, and if you can prove that you intend to live in Spain, you can be exempt from the normal 3%, only to pay 20% tax on the profits from the sale. You can declare this in the following years' tax declaration. Also, if you invest all the proceeds from the sale to another residence that you occupy, you can be exempt from 20% as well.
*If you are a foreign resident aged over 65 or more, if you can prove that you earn less than 11.200€, you are not liable for capital gains tax.
Also, Plusvalia is a local (municipal) tax charged by the town hall on property sale, based on the value increase on the land of the property. The amount due in tax will depend on how long the seller has owned the property: the longer the period, the higher the amount of tax. This tax can be paid by both parties, so we suggest talking about it during the negotiation process.
What are the Advantages of Selling your Property with Spain Homes?
Largest Visibility
Not only public channels, but we also publish your property through our international web page available in 9 languages as well as many known real estate portals.
International Buyers
We are working with international channels, with more than 10 languages at our disposal and we have professional agents proficient at 20 languages. Regardless of which country, people from all over the world can see and learn more about your property in their mother language. So, don't be surprised if we show up at your door with a foreign buyer.
Focused Advertisement
Quality advertisement requires necessary techniques, experience, and understanding of the market. Your property will be photographed by a professional photographer, and our editor team writes ads that will draw attention to the best features of your property.
One-Stop Agency
You can find many services that usually served by multiple companies or experts under our roof;
Custom-Made Marketing: We will match your property to the buyers with the same expectations as your property to save time, and we'll answer any inquiries coming from the potential buyers on your behalf.
Key Holding: We hold onto your keys in our office if you don't have time or cannot accompany all of the viewing tours.
Legal Paperworks: Our professional team will give you the support you need regarding paperwork.
Viewing Tours: Our agents organize viewing tours for your property.
Eliminating Non-Serious Buyers: In order not to waste your time, we will filtrate non-serious buyers.
Appraisal Report
We will give you a real value of your property, thanks to our team's expertise and focus on the real market data. Also, we can arrange a property appraisal report for your property as well.
100% Happiness and Zero Failure
We have a policy about zero failure, meaning that you can use our company's years-long experience to sell your property without trouble. We've made thousands of successful sales with zero failure for both the seller and the buyer.
FAQ
Q: Is it hard to sell property in Spain?
A: If you don't have experience in selling a property we understand that the process can seem complicated and tiresome. That's the importance of working with a professional team, with our experience and local knowledge, what seems hard for too many people is actually what we do on a daily basis. It's all about finding the right expertise.
Q: What are the costs of selling property in Spain?
A: The main taxes that you need to consider when selling your property are capital gains tax and plusvalia (taxation on the land of the property). There may be extra payments depending on your property type, for example, if your property has extra features such as a swimming pool, gardens, and etc. you can be liable to pay community fees. Our expert team will inform you about these extra charges during the first meeting.
Q: Is it a good time to sell property in Spain?
A: Yes. The feared backlash of Brexit is not here and the British buyers have risen a lot lately, and Spanish taxes and cost of living are cheaper than most EU countries.
Q: What is the license of the second occupancy?
A: The license of the second occupancy is a compulsory document need when selling a property in Spain. Having the occupancy certificate means that the property is suitable for living.
Q: If I sell my property in Spain, do I have to pay taxes?
A: Yes. Depending on the status of your residentship, you can either pay these taxes while selling the property, or you can pay that in the following year's tax declaration.
Q: How much time it takes to sell my property?
A: At its core, the property's sale period depends on the price. Generally, the sale of a property takes between 3-6 months. Regardless of anything, we continue our marketing efforts during our agreement. However, selling a property is not always determined by marketing. If you want to reach a faster sale, the property's price should be cheaper than the market's general price range.
Q: Do I have to be there for the viewing tours?
A: No. If you don't reside on the property, you can leave the keys to us. We will keep it safe in our office and our experienced agents can answer the inquiries and arrange viewing tours on your behalf.
Q: What is the right price for my property?
A: Our local experts will suggest the correct price for your property. Our experts have the necessary information about the location, the real value of the properties in the area, amenities that the area offers from their experience and they will give you a fair and correct price.
Q: Should I expect a lot of viewing tours to my property?
A: There will be a lot of requests yet again since we understand the potential buyer's wishes and expectations, if they are not a match with your property, we won't organize a tour.
Q: What happens when someone wants to buy my property?
A: In order to determine the terms and signing the sales agreement, we meet you and the buyer at our office. After signing by both parties we start with deposit payment and title deed applications start.
Q: When will I receive my payment?
A: The full payment is done at the title deed transfer, a vocal confirmation is required from the seller before the final signatures.
Q: Can I sell my property furnished?
A: Yes. You can sell property fully or partially furnished.
Q: Will my property match with Spain Homes's portfolio?
A: We have a wide range of different types of properties such as apartments, houses, commercial properties, and lands.
Q: Do I have to hang a "For Sale" Board?
A: If you don't want to hang it, of course, you don't have to, although the researches show that %20 more increase on the requests for viewing tours when a property has a sign.