Education is compulsory for all children aged between 6-16 years old in Spain. In general, educational standards are higher than in most European Countries. Considering the standards and availability, every kid has a chance to have a proper education.
Spain's education system is supported by both the General State Administration and the autonomous communities in Spain. The Ministry of Education and Vocational Training is authorized to manage the education facilities. The Department of Education is the responsible organization of each autonomous community in the context of funding, education standards, and curriculum.
In most public schools, the teaching language is determined as Spanish. Spain's international schools provide a wide range of classes mainly in English. There are other global schools teaching in French, German, Dutch, and more. However, the bilingual teaching method is more common in higher education such as in universities than in primary and secondary schools.
Since the curriculum can vary from one autonomous community to another, the languages may differ also. For example in the Basque Country or Catalonia, Catalan or Basque languages may be the main teaching languages.
Educación Infantil: Pre-School (0 - 6 Years)
Pre-school education is the best way to adapt the kids to the Spanish language and culture. This phase has two stages for 0-3 years old and 3-6 years old.
The first stage (0-3 years) is not financed by the state. You may find state nurseries but there always will be a fee. However, some city councils may provide a limited amount of scholarship to promote attendance at their public pre-school.
For the second stage (3-6 years) mostly the pre-schools are attached to a primary school. These can be state schools and free or private schools.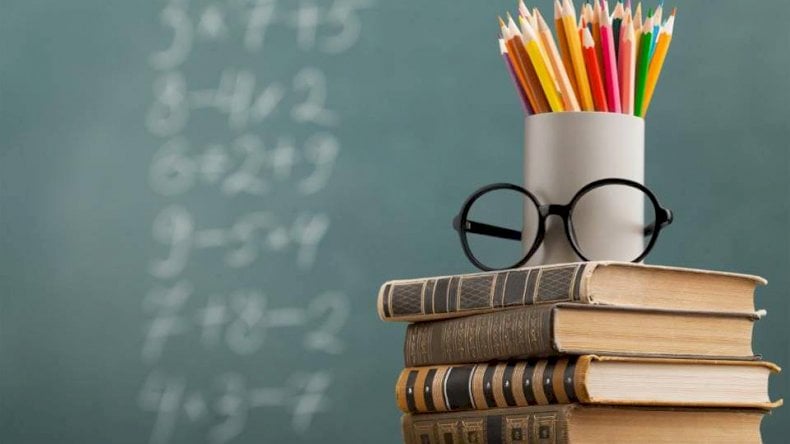 Compulsory Education (6-16 years)
In Spain, primary school and secondary school are compulsory. For all the Spanish resident children, compulsory education has two stages:
Primary School (Educación Primaria) for kids from 6 to 12 years old. There are three cycles during this phase.
• First cycle: 1st and 2nd grade
• Second cycle: 3rd and 4th grade
• Third cycle: 5th and 6th grade
At this stage, children mostly get educated at the entry-level in the Spanish language, mathematics, science, and social studies. In addition, they also have other classes including English language, arts and crafts, regional language, ethical values, etc.
Compulsory Secondary School (ESO) for kids from 12 to 16 years old. The secondary schools in Spain include public schools, private schools, or state-funded private institutions. There are two cycles during this phase.
• First cycle: 1st and 2nd year
• Second cycle: 3rd and 4th year
At this stage, teenagers mostly get an education at the advanced level in the Spanish language. They also learn other subjects such as science, social studies, arts and crafts, and regional language. Also, they might get advanced education in additional specific fields such as literal studies, physical education, literature, geology, etc.
In April 2022, Spain's Council of Ministers approved the Royal Decree regarding secondary education. According to the new regulation, innovative subjects such as Technology have been added to the curriculum. The new system aims to promote the development of certain competencies of students.
Children have to pass the final exams at the end of the school year to continue with the next year. Otherwise, they have to repeat the class. Students who have been found eligible for graduation receive the GESO.
Higher Education: Bachillerato, Vocational Education & Universities
After compulsory education, students can get a higher degree by finishing high school. This exam is the gateway to enrolling in a university. There is also a chance to get vocational courses to get professional skills in certain business fields.
Bachillerato
It is a 2-year education that equals the last 2 years of Spain's high school. During that time, students get more advanced education in sciences, humanities, physical education, or arts and crafts. The curriculums might be structured by the autonomous communities and can be sorted in line with the student's personal interests.
Ciclos Formativos (Vocational Training)
With its advanced educational system, Spain stands out as a good country to study and acquire skills in the business field. This educational segment allows students to professionally train to acquire skills in certain subjects. In this way, people can get a proper education to get into business and the workforce quickly. Each program lasts for two years.
There are three cycles of vocational education:
• FPB - Formación Profesional Básica (Basic Vocational Education)
• CFGM - Ciclo Formativo de Grado Medio (Medium Vocational Education)
• CFGS - Ciclo Formativo de Grado Superior (Higher Level Vocational Education)
Universities
Students who pass the entrance exam can get a chance to apply for university. University education takes 4 years to complete. At the end of this period, they get their license or diploma regarding their subject of study. They can go on with higher education for a Master's Degree or Doctorate.
There are 3 cycles of university education:
• Grado (Bachelor or undergraduate degree, 4 years)
• Máster (Master's Degree, 1 to 2 years)
• Doctorado (PhD, 3 to 5 years)
Spain has the most well-established university education system that traces back to the 13th century. Spanish universities are among the respected ones in Europe and offer good educational quality. The official degrees of universities in Spain are aligned with the Bologna ECTS system. In this way, the diplomas of graduate students are recognized across the EU.
In 2021, the number of universities in Spain has reached 84. The best global universities in Spain are centered around Madrid, Andalusia, and Valencia. While Madrid has 15 higher education institutions, there are 11 universities in Andalusia and 9 in Valencia.
Fees for the state universities are around 1.000 – 3.000 Euros. For private universities, the fees can be different according to the faculty and are around 6.000 – 15.000 Euros. The fees also change depending on the degree. Tuition fees for undergraduate degrees are relatively lower than for master's or doctoral degrees.
Schools in Spain
The schools in Spain can be divided into 4 categories:
• Public schools (Colegios Públicos)
• State-funded private schools (Colegios Concertados)
• Private schools (Colegios Privados)
• International Schools
Public Schools
Spanish state education is open to all residents. EU citizens are free of charge from pre-school to 18 years old. For some schools, you may be asked for payment for books, stationery, and activities.
Enrollment to state schools is based on the residential address. Consider the school options when deciding where to live if you are planning to enroll your kid in a public school.
The state is obliged to place the child in a school within his residential area. Firstly, parents should register their address in the town hall of their residential area. Then they can apply for enrollment through a school of their choice and mention other school options.
There are limitations to the number of school students in one class. It is mostly around 25 students per class. The region responsible makes the allocation and also considers this number.
The education of children is seen as one of the principal duties of the state. So the management also supports the adaptation of new kids.
For some autonomous regions, the main or secondary education language can be different than Spanish (Castillian). These include schools in Valencia, Catalonia, Galicia, and Basque Country. Language differences also have to be taken into account when choosing a school.
Private Schools
In Spain, 30% of children attend a private school. Education can be totally in a foreign language like English, French, etc. or bilingual (i.e. 50% English – 50%Spanish) and they follow the Spanish curriculum.
Spanish schools follow the same EU standards on methods and practices. However, Spanish private schools are relatively cheaper than the rest of Europe. The fees of the best private schools in Spain can be different according to the school or area.
Depending on the location, the tuition fees may vary. For example, the private schools in Madrid or Barcelona are more expensive than the private education institutions in Málaga or Granada.
State-funded private schools (Colegios Concertados)
These are the schools founded as private schools but then supported by the state. Usually, 50% of the fee is financed by the family and 50% by the state. The important thing here is that schools can have different financing sources depending on its sponsor. They could be supported by the state or the church.
International Schools
These schools follow the curriculum of the chosen country. For example, British schools in Spain mostly follow the British curriculum in their language. American schools in Spain, are the best English language schools in Spain.
In this type of school, the class that your child will attend can be different than the Spanish educational system.
French schools in Spain are also among the best international schools in Spain. These high schools in Spain follow their own curriculum. German schools in Spain are also highly demanded schools by foreign residents. Especially in the coastal regions of Spain, the complex demographic structure brings also diversity to education.
This option is convenient and good for international students. It is also the most appropriate for people who are not planning to live in Spain in the long term.