Education is compulsory for all the children aged between 6-16 years old in Spain. In general, educational standards are higher than most European Countries. Considering the standards and availability, every kid has a chance to have a proper education.
Pre-School (0-6 years)
Pre-school education, which is the best way to adapt the kids to the Spanish language and culture, has two stages for 0-3 years old and 3-6 years old.
The first stage (0-3 years) is not financed by the state. You may find state nurseries but there always will be a fee.
For the second stage (3-6 years) mostly the pre-schools are attached to a primary school. These can be state schools and free or private schools.
Compulsory Education (6-16 years)
For all the Spanish resident children, compulsory education has two stages:
Primary School (Educación Primaria) for kids from 6 to 12 years old.
Compulsory Secondary School (Educación Secundaria Obligatoria – ESO) for kids from 12 to 16 years old.
Children have to pass the final exams at the end of the school year to continue with the next year. Otherwise, they have to repeat the class. For Primary and Secondary Education, you can find different options according to your needs.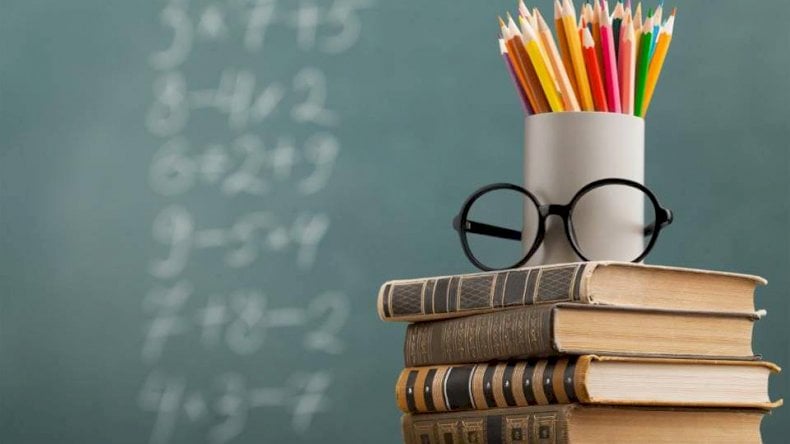 Public Schools
Spanish state education is open for all residents and EU citizens and free of charge from pre-school to 18 years old. For some schools, you may be asked for the payment for books, stationery, and extracurricular activities. The entrance to state schools is based on the residential address. So, if you are planning to enroll your kid in a public school, it would be good to consider the school options when deciding where to live. The state is obliged to place the child to a school within his residential area. For that, after you register your address on the Municipality of your residential area, you can apply for enrollment through a school of your choice and also mention your other school options. There are limits for the numbers of students in one class (mostly 25), so the regional responsible makes the allocation also considering this number. As the education of children is seen as one of the principal duties of the state, the management also supports the adaptation of new kids. For some autonomous regions (Catalonia, Galicia, Valencia or Basque) the main or secondary education language can be different than the Spanish (Castillian), so this also has to be taken into account when choosing a school.
Private Schools
In Spain, 30% of children attend a private school. There 3 types of private schools and fees can be different according to the school or area.
Private Schools: Education can be totally in a foreign language like English, French, etc. or bilingual (i.e. 50% English – 50%Spanish) and they follow the Spanish curriculum.

Semi-Private Schools (Concerdato): These are the schools founded as private schools but then supported by the State. Usually, 50% of fee is financed by the family and 50% by the State. The important thing here is that schools can have different financing sources depending on if it's supported by the state or the church.

International Schools: These schools follow the curriculum of the chosen country (mostly British curriculum) and in their language. In this type of school, the class that your child will attend can be different than the Spanish educational system. There are also international schools following German, French even Norwegian or Swedish curriculums. Especially in the coastal regions of Spain (Costa del Sol, Costa Blanca, Costa Brava), the multinational residential nature brings also diversity to education. This option is most appropriate for people who are not planning to live in Spain in the long term or who plans to leave for another country for higher education.
Non-Compulsory Education (16-18 years)
The kids that complete compulsory education would have two options.
Baccalaureate (Bachillerato) education for 2 years to get prepared for the higher education and university entrance exams, or,
Vocational Courses to meet needs in different business lines.
University
To be able to apply for university, students should pass the entrance exam "Selectividad" in the last year of secondary education. University education is for 4 years. At the end of this period, they get their license or diploma regarding their subject of study. They can go on with higher education for Master's Degree or Doctorate.
Spanish universities are among the respected ones in Europe and offer good educational quality. Fees for the state universities are around 1.000 – 3.000 Euros. For private universities, the fee can be different according to the faculty and are around 6.000 – 12.000 Euros.