If you are planning to move countries with your family, finding the right school for your children is one of the most essential issues. With this article, you will have a general idea about the education system in Spain and the best schools in Costa Blanca. If you are planning to move to Spain with your school-age kids, we believe that this little guide will be useful for you.
Does Spain Have a Good Education System?
Yes, we can still say that Spain has a good education system, managed in detail by the autonomous regions, and offers a wide range of good quality public or private schools. In Spain, education is obligatory and free for all kids aged between 6-16 years old. For 16 to 18 years old, education is not compulsory and consists of either upper level of secondary education (Bachillerato) or vocational training.
Here we provide you with a guide for private and international schools in Costa Blanca and Alicante area.
What are the important things to consider when finding a school in Spain?
First of all, keep in mind that regarding the region you are planning to move to, there might be some differences in schooling procedures, school hours, and application period. In the case of Costa Blanca, as this is a Valencian Community, the Autonomous Government of Valencia will be arranging the rules.
Basically, in Spain, there are 3 types of schools, public schools, private schools, and semi-private schools (Concertado) which are subsidized by the government and are between public and private.
Some clues to keep in mind when finding a school in Costa Blanca:
- In Spain, the main education language is Spanish (Castellano) but regarding the residential autonomous region, the co-official local language comes additionally. In Costa Blanca, being a part of the Valencian Community, the Valencian language is the co-official language. That means, learning Valencian is compulsory and some classes in schools like history, natural science, etc. are in this language. This won't be the case, for example in neighboring city Murcia, as Spanish is the only official language in this autonomous region.
- Before starting your search, make a wish list of your expectations. The curriculum, the language, the preferences of your kids in terms of extracurricular activities like sports, arts, science, etc. and make a shortlist of schools. Arrange a visit to the schools in your shortlist to ask in detail the issues such as subjects taught, numbers of pupils in the class, special immersion programs for new students, school hours, and so on.
- If you have some options for schools in mind, normally the first application period is May in this region. Also, it is possible to apply out of this period, but the options might be limited. For most of the well-known colleges, especially public or semi-public ones (concerto), you may face a waiting list. So, it is important to track the application times.
- If you are planning to enroll your kid in a public school, it may be a good idea to go with a Spanish speaking person to have better communication and not skip the details. In most public schools, it may be hard to find an administrator or secretariat who speaks English fluently.
- Here the most important thing for choosing the state schools will be based on your residential address as you will be allocated to the closest school in the area.
- To see the list of schools in your residential area, you can check the official webpage of education centers in Valencia (Guía de Centros Docentes). Here you can find information about the schools, which levels they offer, extra-curricular activities, languages, etc.
- If you are considering a private school also you can check the websites of the schools to learn more about the enrolment procedure and fees.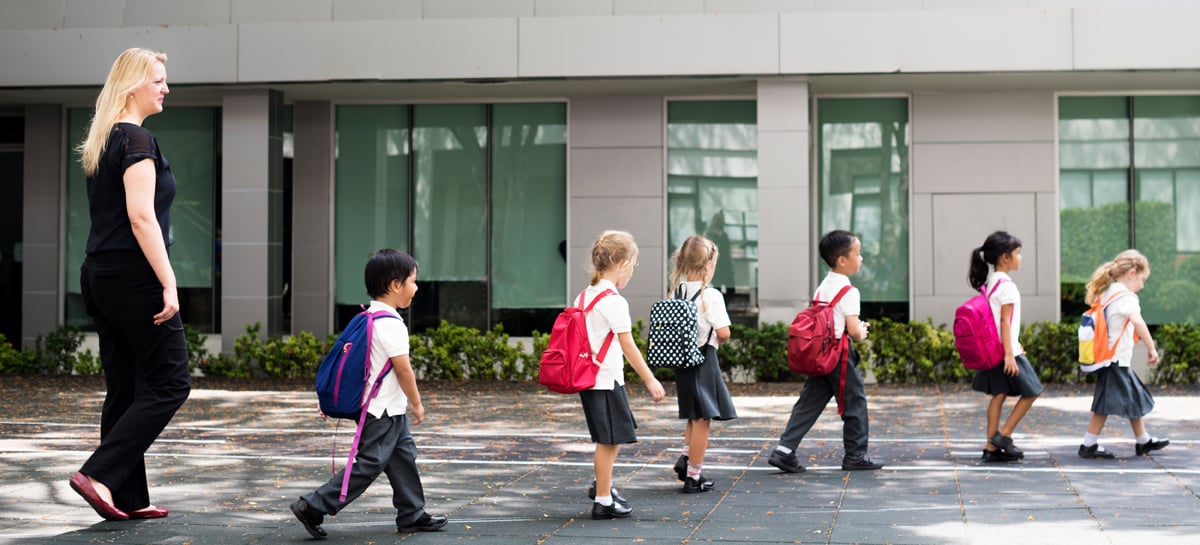 How is the Public School system in Spain?
One of the main questions is "is school free in Spain?" Yes, education is free in Spain. As a part of the education system in Spain, all the kids of compulsory education age have a guaranteed place in a state school. Just being registered in the town hall (ayuntamiento) with a "Padron" is enough for enrolment.
What are the languages taught in Spanish schools?
Besides Spanish (Castellano) being the official and mandatory educational language in public schools in Spain, in certain areas, the school will teach also the co-official language of the given region. Such as Valencia - Valencian, Catalonia-Catalan, Galicia-Gallego, or the Basque country-Basque.
As Costa Blanca is in Valencia Region, in public schools in Costa Blanca, your kid will need to learn Valencian alongside Spanish. The Valencian is getting more importance in state schools. But do not be stressed as in many centers they give immersion support to pupils.
There are some factors that you should consider when deciding to enroll your kid in a public school or private school in Spain. The most critical factor, with your desire level to integrate into local life, maybe the age of your kid. If your child is at the age of primary school or below, it is recommended to enroll in a public school for a quick and better adaptation to the local life. The older the age is, it will be harder to start a new curriculum with a new language. So, in fact, take into consideration the age of your kid and his/her Spanish level.
In general, schools offer an education from 3 years old (Infantil) till the end of the Obligatory Secondary School (ESO).
Where are the Best International Schools in Costa Blanca?
You will find a wide choice of international schools in Costa Blanca, most of the following British curriculum, and offers classes in Spanish. Schools that are members of organizations like NABBS (National Association of British Schools in Spain) or COBISEC (the Council of British Independent Schools in the European Community) would be better choices.
International Schools are a good option for a smooth transition of the kids. You may find information on international schools also at home embassies in Spain.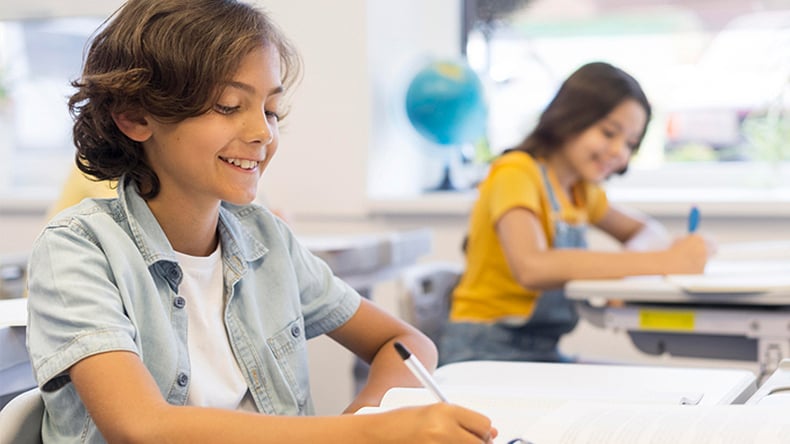 How much are international school fees in Costa Blanca?
Regarding the fees of international schools, they can vary from €2,000 to €10,000 per year. Generally, this fee does not include stationery, lunch, excursions, transport, and extra-curricular activities which means an additional cost of €800 to €1,000 per year.
Costa Blanca Schools List
Here is a list of some well-reputed international schools in Costa Blanca (Alicante) and Costa Calida (Murcia):
Located on the outskirts of Alicante, this is a British school designed for children from Nursery (3 years old) to the Baccalaureate level (18 years old). The school follows the English National Curriculum and Spanish Curriculum with bilingual education in English and Spanish.
The school offers the English National Curriculum to pupils from the age of 18 months (Pre-Nursery) to 18 years (Year 13). With adapted Spanish curriculum, also prepares students for entrance to Spanish universities. The campus is approximately half an hour from the city center of Murcia, 10 minutes from San Javier, and 25 minutes from Cartagena.
Founded in 1991 and situated in Elche, Alicante, this school offers education from Early Years to the Spanish Baccalaureate level. In Early Years and Primary Education, it follows the British Curriculum, in Secondary Education and in Baccalaureate program meet the requirements of the Spanish Educational System. With Valencian language in Early Years and German by the sixth year of Primary education, the kids will have a multi-lingual education.
The Primary and Secondary Schools are on one campus on the Benitachell, Alicante which is a beautiful area on the Costa Blanca. Founded in 1987, the school offers both English and Spanish curriculums for the graduates to move on to universities in the UK, Spain, and the rest of Europe.
XIC admits students from Pre-Nursery to Sixth Form and follows the British National Curriculum as well as the Spanish Curriculum. The College is currently situated over two sites, as Primary and Secondary, and will have a new Secondary school campus which is on the building process in Javea (Xabia).
The school is located in the town of La Nucia and is a member of IEP (International Education Partnership) which is an education group that owns a number of private schools in Spain. IEP is also a subsidiary of a group of successful schools in Sweden; Internationella Engelska Skolan. The English National curriculum is applied from Nursery to the end of the Primary and Spanish Curriculum leads up to the Spanish Baccalaureate.
ELIS follows the National Curriculum for England and Wales and also offers American and Spanish university preparation. The school is for pupils aged 3 to 18. The majority of students are Spanish but also some from over 20 different countries. The school has 2 campuses one in Villamartin, Alicante the other is in Murcia.
Located in San Miguel de Salinas on the Costa Blanca, this international school is an option for pupils from Torrevieja, Orihuela Costa, and surrounding areas. It follows the British National Curriculum and caters for pupils from age 4 to 18 years. It is divided into stages of Primary, Secondary, and College. Small family-type school is formerly known as Mar Azul International School.
The school was founded in 1973 and is a British school located in Alfaz del Pi close to Benidorm. It offers British education for pupils of all nationalities aged from 3 to 18 years.
Founded in 2012 and located inland near La Nucia, AIS is a British International School in Costa Blanca with Steiner-Waldorf orientation.
This Private Scandinavian School is located in Orihuela Costa, Alicante, and offers education for Primary School from pre-school class to year 6, for Swedish, Norwegian and Finnish students in Costa Blanca. This is a small school following the Swedish curriculum, but students receive instruction in Spanish and English from year 1.
Located in Alicante, Alfaz del Pi, The Norwegian School Costa Blanca was established in 1972. The school offers education for Primary School, Secondary School, and High School following Norwegian Curriculum. This is a private school with state support, approved by the Norwegian authorities.
The Norwegian School Rojales offers education from Primary School till the end of upper Secondary School.
The French High School in Alicante is in El Campello, Alicante for more than 50 years, having students from 1st grade of Infant Education (3 years old) to 2nd of Baccalaureate (17-18 years old). The school offers a multilingual education (trilingual from 3 years old) promoting culture and sports and is covered by the Agency for French Teaching Abroad (AEFE).
Are there Private Spanish Schools other than International Schools in Costa Blanca?
In addition to public Spanish schools and International Schools mostly following the British curriculum, there are a number of private Spanish schools on Costa Blanca too. These schools offer high-quality bilingual education. Most of them provide a bus to pick children up and take them home after the school day. In private schools, you may have the option of studying less Valencian if you are not planning to stay long (maximum of two years) in Costa Blanca.
The college gives International Education from 0 to 18 years old and is accredited by the IB (International Baccalaureate) organization. This is a Bilingual school teaching English-Spanish, and German as a second foreign language.
The school is located in Monforte del Cid, Alicante. This is a private, English language immersion and bilingual center and offers education for stages of Infant, Primary, and Secondary Education.
The school was founded in 2006 and is located in San Pedro del Pinatar a coastal town of Murcia autonomous region. The region is also known as Costa Calida. The bilingual college follows the Spanish curriculum with classes 50% in English and 50% in Spanish and is for pupils from Nursery till Spanish Baccalaureate. Being in the Murcia region, the only official language is Spanish.
Founded in 2002, mainly for European officials of different EU countries. The school has 4 language sections as Spanish, English, French, and German. The pupils obtain the European Baccalaureate diploma, which is officially recognized as an entry qualification for universities in all EU member states, after passing the exams of Baccalaureate.
For more details on the Spanish school system please read our article about Education in Spain.