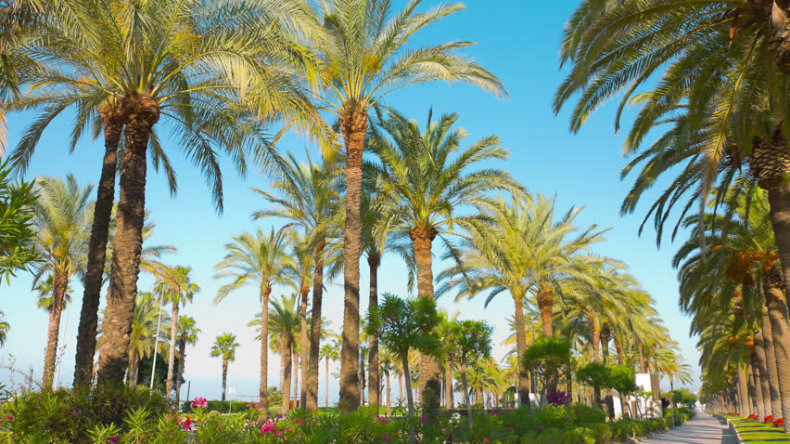 Imagine 200 kilometres of white sandy beaches and dramatic white cliff faces that join in contrast of blissful-blue Mediterranean coastline waters. Perhaps 300 days of constant year-round sunshine with an average temperature of 17 degrees for enjoying the great Mediterranean outdoor lifestyle sounds like your idea of fun?
If fun-in-the-sun is your penchant, read on to learn why Costa Blanca is Spain's best-kept secret (for those in the know).
Why Is It Called Costa Blanca?
Costa Blanca literally translates from Spanish to English as the "white coast." It's rumoured the name originated in 1957 by British European Airways (BEA) as a marketing strategy to promote their newly launched flights to the destination. In a bid to follow in the footsteps from the successful rebranding and transformation of the Costa del Sol, BEA marketed the Costa Blanca to British and European tourists as a holiday hotspot.


Where In Spain Is The Costa Blanca?
Costa Blanca is located on Spain's south-east Mediterranean coastline in the Alicante province. The Costa Blanca region starts at the most northern part in the historic port city of Gandia and expands 200 kilometres south, along the Mediterranean coastline to Torrevieja.
From Spain's largest and most popular international airport - Madrid Barajas Airport - travel time is just over 1 hour by plane, approximately 4 hours by car, and 3.5 hours by Spain's Renfe train service. Travelling from Costa Blanca to Valencia, travel time by car is approximately 2 hours and just over 1 hour to the popular golf resorts of Murcia.
How Far Is Costa Blanca from Barcelona?
The distance between Costa Blanca and Barcelona is approximately 500 kilometres requiring a travel time of approximately 5 hours by car or highspeed train. Direct flights are 1 hour by plane from Barcelona to Costa Blanca and arrive at the Alicante International Airport. There are approximately 3-5 flights per day between Barcelona and Alicante. Multiple airlines can take you there, with most domestic carriers (such as Iberia) flying direct between the two cities.
What Is Costa Blanca Famous For?
Costa Blanca is famous for over 200 kilometres of sweeping white sandy beaches and dramatic white cliff faces, beautified by traditional Spanish whitewashed villages. A region where natural white landscapes come together against the backdrop of big blue skies and the warm turquoise waters of the Mediterranean sea. It's no wonder the Costa Blanca is a favourite holiday hotspot - especially with British and German holidaymakers.
The Costa Blanca is famous for its vast and diverse natural landscapes and is Spain's fourth-most mountainous region offering many natural parks. Rocky mountainous terrain creates high peaks and cool valleys with flowing rivers and protected green spaces.
Fertile meadows and wetlands in the south to rocky peaks inland and dense woodland to the north - Costa Blanca's natural beauty has it all.
Most coastal vantage points along with the Costa Blanca offer vistas of the archipelago of islands off eastern Spain in the Mediterranean - Ibiza and Mallorca. Made famous for their beaches, scenic coastline, sparkling turquoise waters and lively, all-night party scene.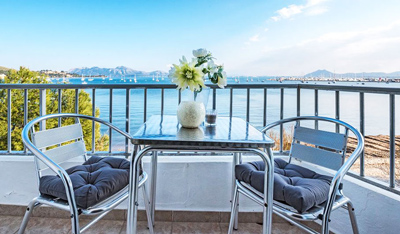 Is Costa Blanca Expensive?
Spain is one of Europe's best value destinations where your Euros afford you more compared to other EU countries. The UK's renowned Post Office Travel Money's annual "Holiday Costs Barometer Report" lists Spain in 3rd place for the best value in Europe, behind Portugal (2nd) and Bulgaria (1st).
Costa Blanca Things To Do
Costa Blanca offers a plethora of things to do and getting it is easy and affordable thanks to the number of transportation options in Spain. While the list is extensive, below are just a few of the main drawcards to the Costa Blanca region:
• Santa Bárbara Castle is a fortification located in the centre of Alicante and overlooks the city. It stands on Mount Benacantil at 166 metres and dates back to the 9th century. Magnificent 360° views over the city. Tip: if you make the walk up to the castle, the footpaths through the trees provide shade on a warm summer day. Alternatively, there's a lift to take you to the top.
• Terra Mítica is a theme park in Benidorm, Costa Blanca with over 28 rides across 5 main themed zones: Egypt, Greece, Rome, Iberia, and the Islands (of the Mediterranean). Rides for the whole family, including the kids.
• Parque Natural Peñón de Ifac is a natural park in Costa Blanca - a striking natural rock formation on the Mediterranean coastline rising to 332 metres high. Home to numerous rare plants and endemic species with over 300species of animals and nesting site for sea bird colonies. It's streaming with natural wildlife and a nature lovers paradise!
• Benidorm Island is a small island and nature reserve off the coast of Benidorm in the Mediterranean ocean, approximately 3.5kilometres from the Spanish mainland. The island is home to a large population of wild peacocks and opens for a day trip for tourists.
• Canelobre Caves is one of the largest and most popular caves in Valencia, Costa Blanca. An underground labyrinth of cave networks expanding an area of over 18,000 m2 of a wide variety of stalactites, coralloids, stalagmites, flowstones, draperies, columns, helictites, gours, spars, crusts and flowers.
• Golf - there are 22 golf clubs in the Costa Blanca, including three pitch-and-putt courses if you're new to the game of golf. The remaining 19 golf clubs are designed to a professional standard for the avid golf player.
• Costa Blanca is a popular climbing location thanks to its limestone crags and year-round favourable weather conditions. The area offers a wealth of climbing for all grades and styles: sea cliffs, mountain ridges, single pitch crags and canyon walks. If you're a climber, you'll love the climbing terrain of Costa Blanca.