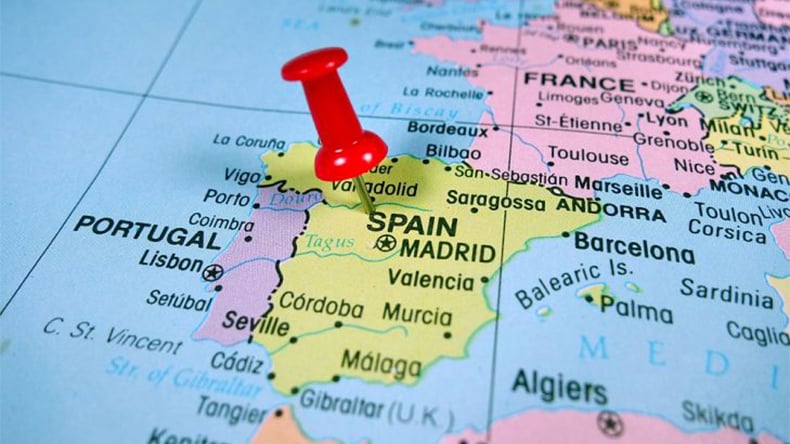 There are many ways to measure "richest city" as the meaning of wealth can vary in value to each individual. For the sake of statistical significance and consistency of definition, we'll present Spain's richest cities measured by average income earnings and purchasing power parity.
We conducted the study of average salary per capita by comparing data from the National Statistics Office (INE) records in municipalities with a minimum population of 20,000.
Data was compiled based on tax returns divided over the entire community of officially registered residents including children, students, the elderly, and the unemployed.
The data clearly shows the Madrid province overwhelmingly dominates the wealthiest zones. Of the 10 areas with the highest income, five are in the capital Madrid, three in Barcelona and two in municipalities in the region of Madrid: Pozuelo de Alarcón and Alcobendas. The average income of the 10 wealthiest areas is €65,468. The average income in La Moraleja is double that of the second-richest area, Vallvidrera-Tibidabo i Les Planes in Barcelona, where it is €65,700.
The most prosperous areas were concentrated in big cities such as Madrid and Barcelona, with Valencia (Pla de Remei in Eixample) and Palma de Mallorca (Sant Jaume) being the only exceptions.


Comparison by Purchasing Power Parity
When considering purchasing power parity, the northern Spanish region of the Basque country remains the highest income per capita and Spain's highest GDP.
The Basque Country has traditionally been one of Spain's main industrial hubs and home to a thriving aeronautics and energy industry.
Where is the Best Place to Live in Spain?
Spain is the fourth most popular country in Europe by immigration numbers and one of the world's most preferred destinations.
However, Spain is the third largest country in Europe and spans over 500,000 square kilometres. Finding the best place to live in Spain comes down to a matter of lifestyle choices and personal preferences.
Barcelona
Barcelona is very popular with tourists and boasts a lively expat community. Barcelona is also architecturally famous for the unique works by Antoni Gaudí. Gaudí's works have a highly individualized, one-of-a-kind style. Most are located in Barcelona, including his main work, the church of the Sagrada Família.
Love the seaside and beaches? Unlike Madrid, Barcelona has its own beaches ideal to live for city and coastal pleasures. Barcelona's city is close to the Mediterranean, which means slightly cooler summers than Madrid and milder winters.
While job opportunities in Madrid are more accommodating for expats, finding work in Barcelona isn't as easy and salaries tend to be slightly lower (than in Madrid). Fluency in Spanish is also an expected requirement when job hunting in Barcelona.
Valencia
Heading further south along the Mediterranean coast is Valencia. An attractive option to expats due to the lower costs of living compared to Madrid and Barcelona. Unlike the top two cities of Spain (Madrid and Barcelona), Valencia is less populated with less tourism, so it's slightly quieter with a slower pace of life. Sunshine abound, Valencia is hot and coastal, yet within reach of stunning mountains for winter skiing and year-round hiking.
Valencia's underground rail network allows you to connect to most major locations within the city. Job opportunities are available and are predominately within the industry and tourism sectors.
Seville
Heading further southwest and inland is Seville, the unofficial capital of southern Spain, and the official capital of Andalusia. Dominated by Moorish architecture Seville is home to three different UNESCO World Heritage sites that attract thousands of tourists each year. Hot, dry and very sunny, Seville is colloquially referred to as "the frying pan of Spain" during summer season.
Seville has received the title of Spain's most bike-friendly city, thanks to its flat terrain and over 100 kilometres of bike lanes. Cyclists and walkers alike will find the city ideal to get around. Seville's public transportation systems are very effective, prompt and competitively priced. Consequently, a car isn't required, but may definitely make life easier during the hot summer months.
Marbella
No mention of Andalucía would be complete without mention of Marbella. Located on the Costa del Sol in southern Spain's Andalucían region, Marbella is the famous holiday hotspot of the rich and famous. While Marbella has earned a reputation for chic boutiques, supercars, super yachts and sprawling mansions; surprisingly, Marbella is far more cost effective for everyday living compared to Seville, Barcelona and Madrid.
Málaga
Just 45 minutes by road from the heart of Marbella and you're in Málaga, the eponymous capital city of the Málaga Province in southern Spain's Andalucía. The largest city on the Costa del Sol, Málaga enjoys a Mediterranean climate similar to the rest of the coast of Andalusia. Málaga has earned a reputation as one of the sunniest cities in Europe with an average of 300 days of sunshine. Málaga boasts the warmest winters of any city in Europe as the city is protected by the Malaga Mountains leading to an average winter temperature of 13°C. It's no wonder why Málaga is a number one destination choice for sun-starved North European tourists.
Málaga's International Connections
The majority of travellers to Málaga arrive via the fourth largest international airport in Spain where a variety of international carriers and budget airlines fly. Málaga's appeal extends beyond North European tourists and also a popular holiday destination for North American visitors. During the peak summer season Málaga's International Airport (code: AGP) connects tourists to New York, Stamford, Newark and Montreal non stop in just over 8 hours flight time.
Briefly...
For a sunny climate, with sea, sand and surf, head south to Costa del Sol in the Andalucía region. For cooler weather, rain and green rolling hills, head north to Galicia. For a dry, low humid climate, head inland southwest to Seville or Murcia.