According to recent data published by The Statistical Information Center of Notaries in Spain (the organisation that records property transactions), foreign buying activity is heading towards levels last seen during the property boom a decade ago. Real estate transactions in Spain are at the highest level since 2008.
So what does the data suggest?
The latest property transaction figures suggest renewed investor confidence and an increase in investor appetite, especially foreign property investment. The data implies that investor sentiment is returning to the near highs experienced during the pre-housing crisis.
Real Estate in Spain Offers Value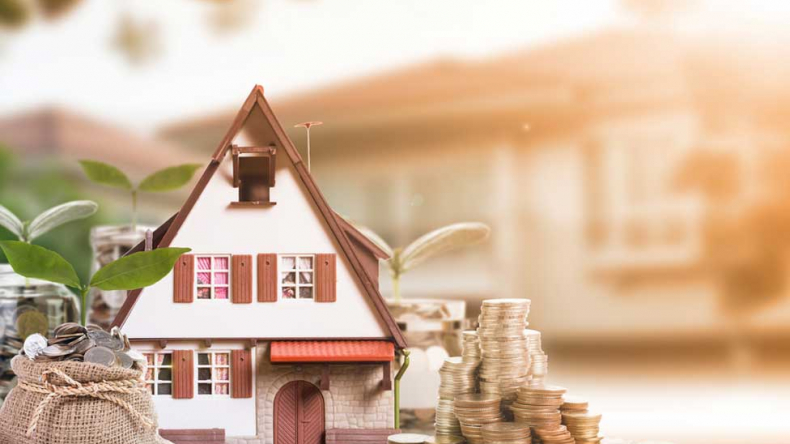 According to Ministerio de Fomento, the Ministry responsible for public works and property, current real estate prices in Spain are low compared to historical values. Confirmation of a market price-bottom (the end of a decline in housing prices) was confirmed in 2014 as prices started to rise consistently, quarter on quarter – the first time in a decade since the Global Financial Crisis.
Market Recovery Confirmation
Spanish property prices have posted their first real positive return since the housing crisis in 2008. What's more, the 11.2% positive returns that started in 2014 are more than five times the cost of mortgages (≈2%). This means returns exceed borrowing costs and thus, a net return on investment.
Spanish Real Estate Prices Back to the Future
Real estate prices in Spain today, are lower than property prices a decade ago. An opportunity that is rarely available without access to a personal time machine.
Real Estate in Spain - One of Europe's Cheapest
Over the past decade, Spain's housing market prices are the second-lowest in Europe, according to Eurostat data 'European Monitor of House Prices'.
Spanish Real Estate – One of Europe's Highest Yields
Compared to other European cities, Spain's cheap real estate prices and high rental yields make it one of the preferred locations in Europe for returns on property investment. For comparison, Barcelona rental yields are currently 5% - the highest in Europe for capital cities according to Deloitte Property Index. Madrid and Valencia are in fourth and fifth place, on par with Rome and Amsterdam, but at a significantly lower property price. Property in Madrid and Valencia are cheaper than in Rome and Amsterdam, therefore, the net rental yield is higher in Spain compared to other European cities.
Comparing to other European cities such as London and Paris, Barcelona and Madrid are seventy-five and sixty-six percent respectively cheaper, yet without any additional risk. Low cost and high rental yield - it's these compelling reasons that make Spanish real estate an attractive investment proposition.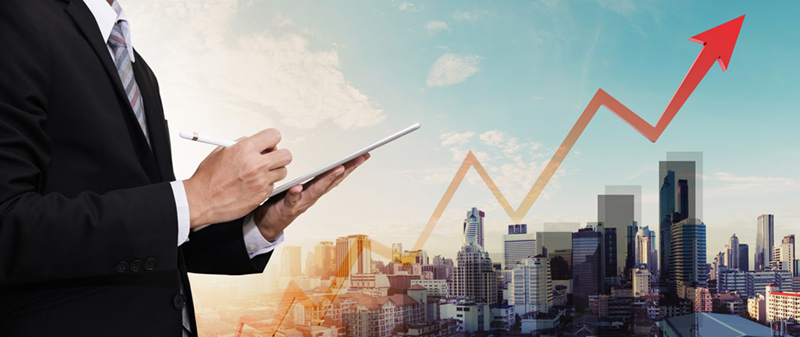 Spain's GDP – One of the Strongest in Europe
Spain's GDP, a barometer for economic growth and employment figures is one of the strongest in the EU. What's more, Spain's GDP is forecast to remain strong up to 2021.
Spain's Rental Prices Forecast to Increase
Spain's rental prices are forecast to increase by ten-percent according to an article published by the Spanish journal EXPANSIÓN.
Cheap Cost of Money
According to Census & Banco de España, the cost of borrowing money is at a ten-year low with mortgage rates at around two-percent. This means it's more affordable to borrow money to finance Spanish property. Consequently, if you rent your home, this provides the opportunity for investment returns.
Can a holiday home be an investment property?
Definitely so, and you would not be alone in this line of thinking, considering holiday homes are a popular investment strategy. A holiday home is just that – a home to enjoy your holiday. However, what happens to your empty home when you are not on holiday?
Like many other holiday homeowners, your home sits idle and empty; yet your maintenance costs, community fees, ground rates, property taxes, monthly Internet bills and utilities keep accruing.
Fortunately, Spain is a holidaymaker's hotspot and the world's most visited country (after France) with eighty-two million tourists per year. Holiday rentals are in high seasonal demand where the right property in the right location can benefit from the lucrative tourism industry.
A real life-working example:
A three-bedroom, two-bathroom holiday home villa with a private pool in a golf resort in Murcia costs one thousand two hundred Euros for ten days stay in the off-season of May. Compare the long-term rental price for the exact same villa on a twelve-month tenancy contract for seven hundred and seventy Euros per MONTH!
Summer holiday rental rates command peak rates at one hundred and twenty Euros per night stay. One-week holiday let in summer is the equivalent to one-month rental income on a long-term tenancy contract. As you can see from the numbers, holiday home rentals can be very profitable as investment properties where you can cover your mortgage payments and all outgoing running costs, book a profit and still enjoy personal time at your holiday home.
Another compelling economic reason why a holiday home can be an investment home is due to current Spanish mortgage rates. Currently, mortgage rates are at a ten-year low of around two percent. Given the above real-life-working example, your net rental income will exceed your mortgage costs. In real estate investments, this strategy is called a "positive geared asset". Positive gearing is when you borrow money to invest in real estate and the income from your investment is higher than your interest and other outgoing property expenses (i.e. mortgage and maintenance). This means you will have the extra money in your budget from a positively geared property whilst creating the potential for capital gains appreciation and rental yield income.