Ask for Price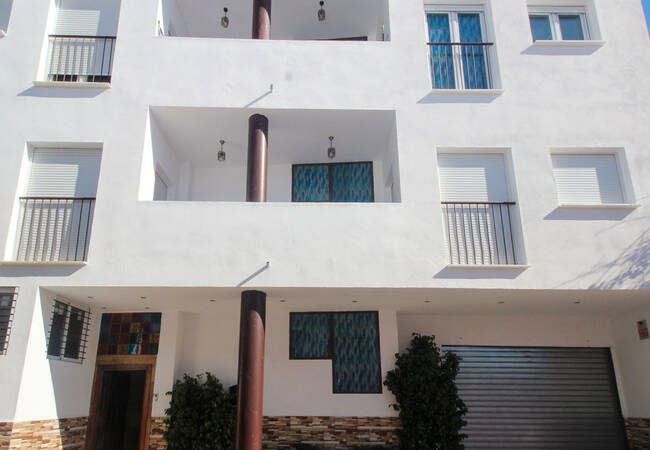 The new building is located in the center of Benalmádena, Costa del Sol. Mountain-view building is close to amenities and offers a good investment opportunity. The building has a negotiable price.
Why are there different prices on different websites?
Base prices can be in different currencies. Exchange rates are updated two times a day. The declared prices are the starting prices, and the costs inherent in the purchase of the property (such as ITP or VAT, notarial expenses, registry expenses) are not included. Why are there different prices on different websites?
TOP 3 REASONS TO BUY
Investment opportunity
Central location
Negotiable price
SUMMARY
Brand-New Building with Mountain-View in Benalmádena City Center
The brand-new building is located in Benalmádena city, Arroyo de la Miel town. The picturesque town of Arroyo de la Miel is one of the three districts that make up the town of Benalmádena. This part of the town is very much alive and has beautiful plazas with a Spanish living style. It is one of the most popular destinations for tourists and also has a large ex-pat community. The town offers every type of bar and restaurant and visitors can enjoy traditional Andalusian tapas, avant-garde cuisine, and high-street coffee houses. If you are looking for a quiet and peaceful life or want to make an investment, these Benalmádena building for sale is the perfect choice for you.
The building is located within walking distance from the center of the town with all amenities being basically at your doorstep. There is a choice of bars, restaurants, banks, supermarkets, schools, etc. It takes only 5 minutes to drive to the sandy beaches of Benalmádena, 12 km to the Málaga International airport, and 41 km to the famous Marbella town.
The 251 sqm residential building has a single 3 storey block with 4 apartments, 2 ready and 2 under construction where all interior jobs to be carried out as well as building non-load bearing walls to separate the rooms. On the first floor, there are 2 apartments that need to be finished, on the second floor there are two apartments ready to be moved into. On the third level, there is a 100% completed solarium with solar panels, a chillout zone, and a plunge pool. This area could be modified to build 2 extra apartments if needed. All structure is completed, communal areas are finished and the lift is operating. It has a communal pool, garage, closed parking, solar panels, lift, and chillout zone. There is a garage at the ground level that can be used for parking or build 2 apartments more.
A great opportunity to acquire an unfinished centrally located residential building and finish it the way you like for your investment project. Afterward, apartments could be sold separately or can be rented out as individual units.
FEATURES
Car Park (Closed)
Communal Pool
Lift
Airport (0-50 Km)
Beach (1-5 Km)
Sea (1-5 Km)
Mountain View
City View