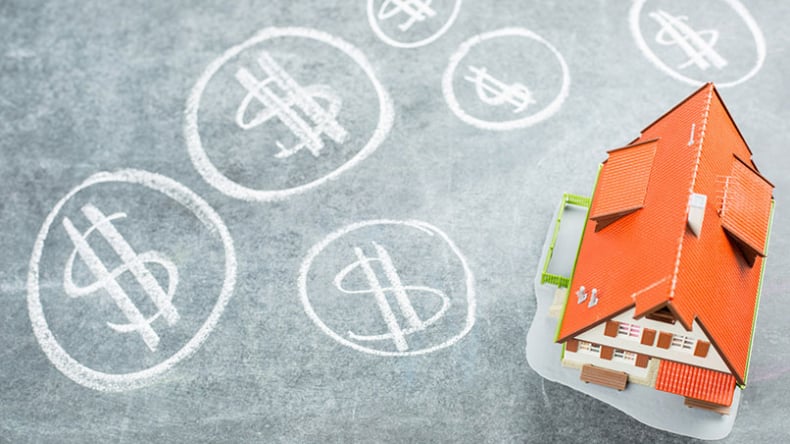 The Spanish property market was having a dull period because of the general economy and European Central Bank (ECB) crisis, but Spain overcome it and now, the number of construction, house sell and tourists is increasing. With the great interest of foreigners to buy a house in Spain, prices of houses are increasing and this interest both heal the economy and property market in Spain. Spain remains to be a safe Euro-zone country.

Spain is a valuable touristic center for both young and old tourists who seek education or a peaceful place to enjoy holidays for its golden beaches, lovely sunny streets and historical places. Foreigners who want to buy property in Spain increase throughout the years to benefit from what Spain offers and this increase also affects property index and economy in Spain.
Prices are Increasing in Spain
According to TINSA, the prices of Spanish houses having their highest annual rise since 2006 with 6.49% in recent years to €1,493 per square meter. House prices are getting high nationwide with every quarter by 1.7% during the last quarter. For 8 years, house prices have been declining but the market is now growing again. The demand for buying property is rising. As reported by Instituto Nacional Estadistica (INE) first 11 months of 2018 property sales boosted 10.6% to 481,220 homes compared to last year, and other rises of the latest years were 15.4% in 2017 and 11.5% in 2015. This increase greatly encouraged foreigners to buy a home in cities like Costa del Sol, Barcelona, Galicia, Andalucía, Valencia and other metropolitan cities.
Foreign Property Owners by Country
Foreign home buyers are mostly British, German, Romanian, French, Moroccan, Italian and Swedish. In 2019, 16.95% of all transactions were foreign house purchase. Percentage of these followed by 14% of British, 7.9% French, 7.8% German, 7.3% Romanian and 6.9% Moroccan. The rest of the buyers consist of Belgian, Chinese, Italian and Sweden. Popular cities of these purchases are Valencia, Canary Islands, and Murcia. Because of this strong demand, supply is also thriving, and the construction of new homes is active again. In 2018, in the period of the first seven months, permit of residential building area and number increased by 9.5% and 7.7% respectively.
Popular Cities to Buy House
When buying a house in Spain, foreigners have different choices in cities. Depend on what they expect in buying a home; the city, price, type of property vary. For a cheaper place to live, foreigners avoid big cities like Madrid and Barcelona. Because these cities are modern but have historical features, the houses have artistic design elements; that's why they are expensive in price, and over-all living costs are high. To live comfortably in these cities, a big salary or hefty pension needed.

The Mediterranean coast is popular among both natives and foreigners. Mallorca and Costa del Sol are not over-priced because of over-population yet, they are affordable and still cheaper than other countries. It is possible to find a sea-viewed apartment for about 60,000 euros. Favorite cities on the Mediterranean cities follow; Valencia, Alicante, Malaga, Marbella, Murcia, Almeria, Castellon, Tarragona, Girona, Canary Island, and the Balearic Islands.
Preferred Dwelling Types of International Buyers
Foreclosures in last year fell by 11.8% to 18,721 dwellings, according to the figures from the INE. Foreclosures for new dwellings increased by 10.2% but existing dwellings dropped by 16.1%. Foreigners in Spain have the right to sell, buy and resell any kind of land, property with no limits. This encourages the buying of the new property.
Plenty of foreigners prefer real estate property as an investment. The coastal lines are the first choice of most foreigners because of the golden beaches and the Mediterranean sunset scene. The boost of foreign demand is expected to grow. According to the statements, sales from the Middle East, China, Canada, and the US are hoped to continue the high demand for buying a property and French, German, Dutch and Scandinavian are also expected to account for more proportion of the number of buying houses in Spain. On the other hand, British demand is expected to decrease due to Brexit.
Renting an apartment is also in high demand in Spain for foreigners. While apartment rents are rising by 2.7% y-o-y 8.22 euro per sq. m., yields stay at normal levels, according to the reports.