Figures from Spanish Notaries report that 53,359 homes were bought by overseas buyers in the first half of the year, much higher than the previous record high of 33,000 sales recorded in the same period when Spain's property market was at its peak.
Are Houses Selling in Spain?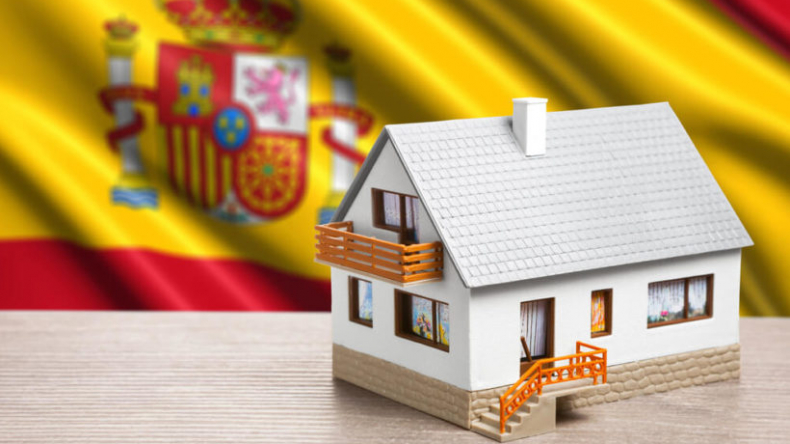 Yes, and here's why. According to Instituto Nacional de Estadistica (INE), the continued increase of home sales in Spain is driven by foreign investor appetite for coastal homes along the most popular region for overseas house purchases – the tourist cities of the Costa del Sol: Marbella, Estepona, Torremolinos, Malaga, Benalmadena and Mijas. In the second place, the city of Barcelona is the most popular choice among foreign buyers. The composition of nationalities of most foreign homebuyers is the British, French, Germans, Belgians, Italians and Swedes.
Further confirmation of increased construction activity and subsequent home sales in Spain can be seen from the increased number of building permits issued to developers for new-build projects. The number and area of residential building permit increased by 7.7% and 9.5%, respectively.
Provisional data from the Tinsa IMIE Local Markets Index for Q1 2019 show 4.9% year-on-year growth for average prices for new and resale property in Spain, which reach € 1,349 per square meter. Seven provincial capitals registered over 10% annual growth rates, among them Malaga (14.9%), Zaragoza (11.7%), Valencia (11%) and Palma de Mallorca (10.3%). The quarterly increase in Spain as a whole (between Q4 2018 and Q1 2019) was 0.8%.
Three autonomous regions (Extremadura, La Rioja and Cantabria) saw average prices drop in the year, albeit negligibly. At the provincial level, 15 provinces showed decreases compared to Q1 2018 with Zamora, Lugo, Albacete and Soria registering drops of over 5%.
Average prices in Spain have gone up for ten consecutive quarters and increased in value by 12.7% since their post-crisis minimums. They now stand at 34.1% below their 2007 peak.
In a testament to the returned confidence and investor appetite for real estate in Spain, Blackstone – the world's largest private markets investor – has recently invested € 25 billion in real estate projects throughout Spain.
Historically, when institutional investors (a.k.a. "the smart money") purchase real estate in Spain at such levels of investment, it generally signals a return of investor confidence to Spain's real estate industry. But Blackstone is not alone, as other institutional funds have since invested billions of Euros into Spain's real estate market, reinforcing the return of investor confidence and confirmation that Spanish real estate is a viable asset class once again.
What is the Average Time to Sell a House in Spain?
According to Tinsa, the average time taken to sell a property in Spain – the figure that correlates property supply with the rate of sales – is currently 8 months. Madrid stood out with the shortest sale time at just 3.1 months, followed by Zaragoza (4.5 months), Seville (4.6 months), Valencia (6.5 months) and Barcelona (6.5 months).
The provinces with the shortest sale time were Madrid, Navarre, Las Palmas, Zaragoza, Guipuzcoa and Seville, all with an average sale time of fewer than 6 months. Conversely, at the other end of the scale, in Ciudad Real, Girona, Salamanca, Cantabria and Ourense; properties took at least 13 months to sell.
Can I Buy House in Spain?
Yes. There are no restrictions on any nationality from any country to purchase real estate in Spain. Residents and non-residents alike can purchase property in Spain: residential and commercial properties, or plots of land in Spain.
All you need to buy property in Spain is a "NIE" (Número de Identificación de Extranjero), which is a unique personal tax identification number to track all financial and legal activities in Spain. The Spanish NIE number acts as a tax identification number and is used in all financial transactions involving the Spanish tax office. Spain Homes has experience in obtaining NIE numbers and can provide guidance on the procedure. Depending on your nationality, the application and issuance of the new NIE number can be completed the same day.