We are pleased to announce the launch of Spain Homes website. Our user-friendly website is now ready to service for our customers. You can start exploring Spain Homes website via https://spainhomes.com. Our website is available both desktop and mobile versions.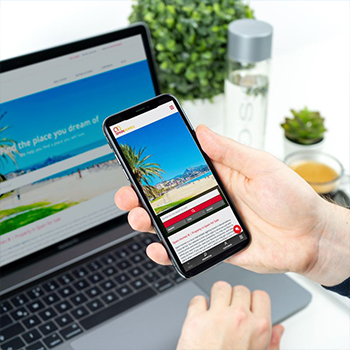 Spain Homes website will offer service in 9 languages such as Spanish, English, German, French, Turkish, Russian, Arabic, Dutch and Swedish. You will reach a wide range of properties for sale in Spain like apartments, villas, townhouses, commercial properties and lands with high-resolution photos and detail information. Our website is updated daily to serve you always with correct prices and exact property availability. We are listing properties in Spain with 'Best Price Guarantee' via our website.
In Spain Homes website, we thought of every detail for a user-friendly experience with the aim of finding your dream home. When you log-in to our website, you will have a special profile so that you can benefit many features for a better, personalized experience. You can always update, modify, delete or deactivate your private information.
You may use filters to refine your search. You can choose the city, property type, price range, property tags or simply write any word about your dream home, so that you can easily find your dream property in Spain. You can save your favorite property search, take notes on it. If you want to get news about your favorite properties, learn when the price is dropped or when there is a new match according to your chosen criteria, you may set a personalized alert. Herein, we can offer you the most suitable properties regarding your Wishlist. We provide you daily, weekly or monthly reports. Also, for property owners looking to sell their property, we offer many features as tracking property information with all prices from past to present, sales agreements, page views through your profile etc.
Spain Homes continues to be right next to its customers for the entire property purchase process, starting from dreaming a house until receiving the title deed, and always work for their 100% happiness.