If you want to sell a property in Spain, you can contact us now. With our expert team, we are ready to guide you every step of the way.
What Papers Do I Need For Selling My Property?
The documents you need to prepare in order to list your real estate on our platforms correctly and legally and to finalize the sales transactions at the Notary:
• DNI or NIE and passport of the property owner(s),
• Original Public Purchase Sale Deed (Escritura de compraventa),
• Cadastral Certificate (Certificado catastral),
• Occupancy Certificate (Cédula de Habitabilidad),
• Land Registry Certificate (Nota Simple),
• Energy Performance Certificate (EPC) (Certificado de la Eficiencia Energética) if the property is older than 10 years,
• Latest Community Fees receipt,
• Latest utility bills,
• Technical Building Inspection Certificate (Certificado de Inspección Técnica del Edificio (ITE)).
What Steps Do You Take To Sell My Property?
When you contact us for the first time to sell your property, we arrange a meet with our experienced team. In this meeting, we look for relevant documents to make sure your property is debt-free, transactable, and all the taxes are up to date. We try to evaluate a realistic selling price for your property and make your home marketable.
Your property will be photographed by a professional photographer, and our editor team writes ads that will draw attention to the best features of your property. Your property will also be published in many national and international real estate portals as well.
Our Expert Digital Marketing Team prepares marketing plans to increase the number of applications to your real estate. We would like to point out that as a company, we adhere great importance to Digital Marketing and allocate a serious budget.
You need to be available for viewing trips, we will bring possible buyers for your property. If you currently don't reside at the property, or if you don't have enough time to personally being there for viewing tours, you can leave us with a key.
After the viewing trips, we always keep you informed at all stages and share the purchasing offers with you.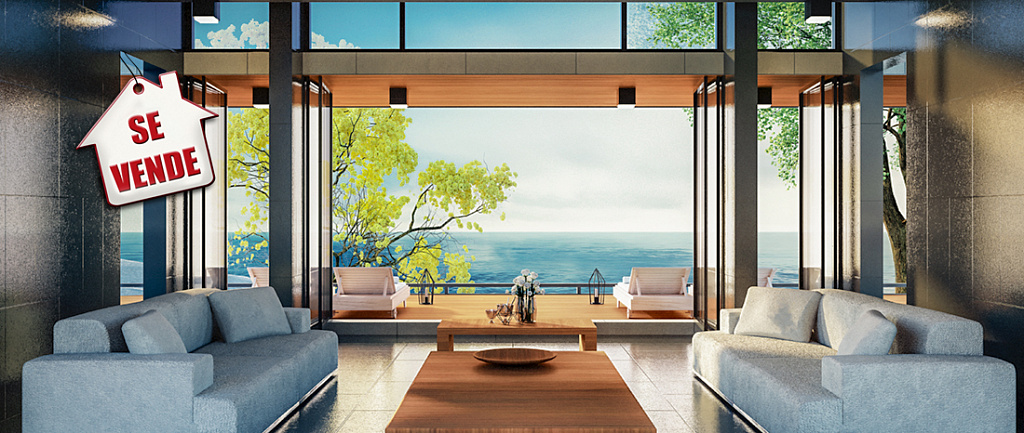 Do I Have to Make an Exclusive Dealer Agreement with You?
No, our contract does not have to be an Exclusive Dealer Agreement. However, if you give us this authorization, you will not need any other intermediaries. Authorizing Spain Homes ® as an Exclusive Dealer will give you many advantages:
You will receive more effective visits as we will only bring you the right buyers
We will get your property published in a very large network of local agencies. These platforms only accept properties with an Exclusive Seller agreement and allow us to cooperate with local agents.
Since you will only have one interlocutor, you will ensure that all processes run much more effectively. Thus, you will save a significant amount of time and energy.
We will have more control over the postings, in this way the text of the advertisements and the prices of the publications will be guaranteed.
What are the costs of selling my property?
If you sell your property, it is possible to incur Capital Earnings Tax (Plusvalia). This tax varies between %19 and %23 on the difference between the price at which you purchased your property and your current selling price. This rate may also vary depending on whether you are a citizen of an EU member state or not.
Apart from this, you may have expenses such as payment of current subscription bills and taxes.
For more information on selling your real estate in Spain, please fill out our form. Our Portfolio Manager will contact you as soon as possible. Or you can send your e-mail containing your deed copy, photos, and detailed information to info@spainhomes.com.