The Golden Visa for Spain is a residence visa that allows Non-EU nationals to acquire residency and citizenship in certain countries and offers visa-free access to the Schengen Zone by investing in real estate in Spain. The Spanish Golden Visa program has been in operation since September 2013. If you work with a reliable and professional real estate company, the process is quick and smooth. Our expert team has prepared the necessary information for you in the following.
How to Get a Golden Visa for Spain?
To apply for a Spanish Golden Visa, you must make one of the following investments: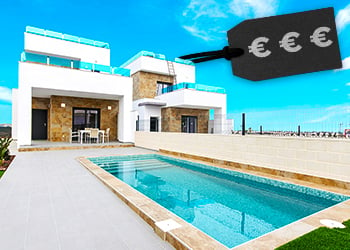 • Buying a property in Spain worth at least €500,000. The property can be one single unit or several as soon as the overall value is not less than €500,000.
• Investing in the Spanish public debt of at least €2,000,000.
• Buying company shares of at least €1,000,000.
• Depositing in a Spanish bank of at least €1,000,000.
• Investing in a new business that will offer employment opportunities, contribute to scientific and/or technological innovation, and have a relevant socio-economic impact in the area where the business will be undertaken.
On our Real Estate Listing page, there is a wide range of properties in Spain in accordance with the investment requirements above. Spain Homes ® guides buyers and investors through the whole process of buying a property in Spain.
Who Can Get a Golden Visa For Spain?
In addition to the real estate investment, the applicants must:
• Have made one of the investments mentioned above.
• Be over the age of 18.
• Have valid health insurance in Spain.
• Have no history of criminal records.
• Not be blacklisted in Spain.
• Not have a rejected Schengen visa application.
• Have adequate financial resources for the living costs in Spain.
What are the Benefits of the Spain Golden Visa?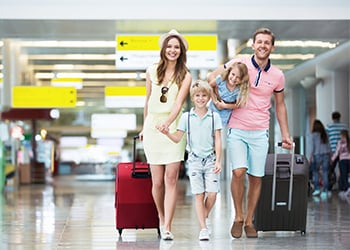 There are many benefits of having a golden visa in Spain. Some of them are:
• You can live, work, study, and travel in Spain and anywhere within the European Union legally.
• You can bring your family members with you (spouse, children, and dependent parents)
• There is no minimum stay requirement.
• You do not have to live in Spain to renew the residence permit, but you can if you want to.
• Your family members can travel easily throughout the EU Schengen visa area without further visa requirements.
• You and your family members will have access to public services, such as state health care and schooling.
• If you have had a Golden Visa for 10 years, you and your family members can apply for citizenship.
• If you get a Golden Visa by buying a property, you will make a good profit from the appreciation as you keep your investment. Also, you can rent your properties out to make an additional income.
• You can start your business in Spain where you can catch many good opportunities and foreign investments are appreciated.
Invest in Spain and Get the Residence Permit with Spain Homes ®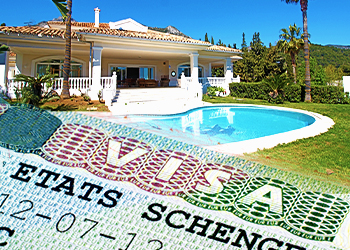 Spain Homes ® makes a difference in the sector by being with you through the whole buying process in Spain, from the point that you start dreaming until you get your title deed. We also offer legal advice in different fields, including Golden Visa applications, as a leading consultancy company in Spain. The professional team of Spain Homes ®, which is specialized in this field, follows the whole Golden visa process from beginning to end. We help our clients prepare the required documents, make the applications, and follow up on the procedures and developments.
As we said before, working with a reliable and professional real estate company makes the process quick and smooth. Spain Homes ® has a professional team of lawyers specializing in Golden Visa applications. To make communication easier for our clients, we service in your language with a team consisting of native speakers of ten languages; Spanish, Turkish, English, Dutch, Swedish, Russian, German, French, Arabic, and Persian.
If you have further questions about the Spanish Golden Visa and residency in Spain, please call us now or fill in the contact form below for us to call you.