The short answer: Yes.
The long answer: The finer details of residency rights of British nationals will depend upon a condition of reciprocity and the guarantee of the same treatment enjoyed by Spanish citizens who are resident in the United Kingdom (UK). As the only change of Brexit impacts the British, the policy of Britain's immigration laws to Spanish nationals will be at the heart of the residency rights British nationals will enjoy in Spain.
Settling Down in Spain After Brexit - What's New?
The Spanish government has prepared a new law (decreto ley) outlining contingency plans for British residents in the wake of a no-deal Brexit. British nationals have until the 31st of December 2020 to apply for a foreigner identity card.
As part of the new law, all rights and privileges extended to British nationals will be on the condition of reciprocity with the UK and the guarantee of the same treatment of Spanish citizens resident in the UK.
Spain's cabinet approved legislation for British nationals living in Spain under a reciprocity agreement. Spain's Prime Minister said that Brexit would not change the status of British nationals living in Spain as long as the same reciprocity is also extended to Spanish citizens in the UK.
Under the plan, Britons living in Spain will have to apply for a foreigner identity card before December 31st, 2020 to prove their legal residency status. Media reports mention that the process would be streamlined and seamless for British nationals with existing permanent residency.
Timeline
The clock starts twenty-one months after the official Brexit date based upon a Spanish contingency regulation allowing British nationals to switch and/or apply for residence permits in Spain.
Medical Care
The Spanish government has issued a decree that guarantees access to continued healthcare for British residents and tourists after Brexit, as long as certain reciprocal conditions are also extended to Spanish citizens in the UK.
In summary, British expats will enjoy the freedom to reside where they currently live in the EU. However, British expats may lose the right to move – or even travel – within the Schengen Area until the UK can establish separate reciprocal long-stay residence agreements with each EU member state.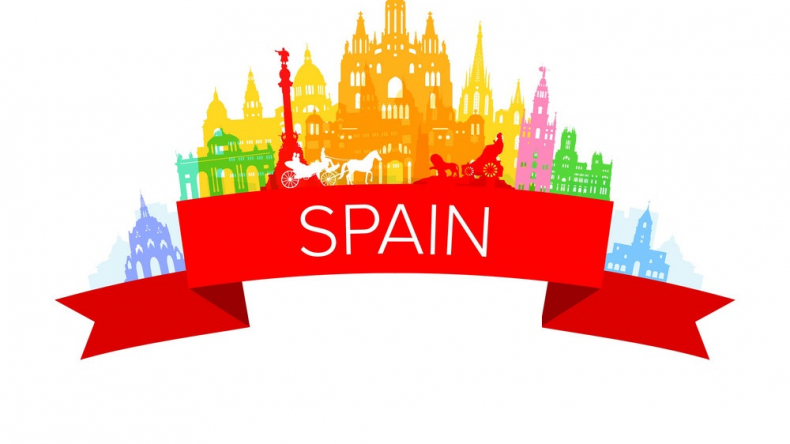 How Expensive is it to Live in Spain?
The costs of living in Spain are one of Europe's lowest with the bonus of also being one of Europe's sunniest countries. The sunniest location in Spain is in the southern city of Malaga in the Malaga province of Costa del Sol in Andalucía.
According to AARP's estimates, a modest lifestyle in Spain will cost approximately $20,000 USD per annum. For a "comfortable" lifestyle, $25,000 per annum would be required. Spain's greatest value area lies within the sun-soaked south of Costa del Sol in the Málaga province of Andalucía. Costa del Sol is an expatriate hotspot due to costs of living, the 300 days of annual average sunshine, a comfortable Mediterranean climate, and the highest number of blue flag beaches in the world.
A Tale of Two Cities: Málaga vs. LondonComparing costs in the city of Málaga to the city of London, you would need approximately £4,600 in London to maintain the same standard of life that you can have with £2,377.95 in Málaga (assuming you rent in both cities). The comparison in "standard of life" does not take into consideration the favourable Mediterranean climate Málaga offers compared to London. This calculation uses Numbeo's Cost of Living Plus Rent Index to compare costs of living between the two cities and assumes net earnings (after income tax). Rent and grocery prices in Málaga are 66% and 23% respectively lower than in London. A contributing factor to the lower grocery prices in Spain is due to the favourable warm climate that is ideal to produce a large variety of fresh produce for domestic consumption (and exports, especially to the UK). Spain's long growing season allows farmers to grow the regular basic food items, in addition to select gourmet items such as baby artichokes, cherimoya, and doughnut peaches. These produce items attract premiums in colder European markets given they are imported and only available in certain seasons.
Why is the Right Time for UK Citizens to Buy in Spain Despite Brexit Concerns?
Spain is keen to attract foreign property buyers and investors. Foreign purchases made up a surprising 19% of all Spanish property transactions in 2018. Whilst most of these are from EU countries, many are from outside the EU including buyers from Morocco, Russia, China, and USA. So British buyers do not have much to fear about the UK being outside the EU.
Spain's current property market is also another good reason for buying a home there. Despite the impact that the Brexit vote had on the value of the pound, property sales in Spain have actually increased by nearly 20% in the past year according to figures released by the Institute for Statistics (INE). This demonstrates that the popularity and draw of Spain have remained very strong and it will take a lot more than a little political uncertainty to deter buyers.

Many financial experts are predicting a surge in property sales across Spain after Brexit because they think that UK property will become less attractive for investors. In fact, non-EU investors are already looking at the property markets in Malaga, Costa Blanca Alicante, Madrid and Barcelona for their future investment opportunities and at the potential for good returns.
However, despite the rising prices, Spanish property is still very good value for money when compared to buying a property in the UK and many British buyers are looking to invest now whilst there are so many good property bargains available.
With such a healthy outlook for the Spanish economy over the coming years, it is no wonder that the Spanish government is still keen to attract Brits to move to Spain and invest in the country. In an interview on the BBC Andrew Mar Show, the Spanish foreign minister was keen to reassure us that following Brexit, all British expats living in Spain would have their rights protected, even if the UK leaves with 'no deal'.
No matter what the outcome of the Brexit deal, the sun will always be shining on the beautiful Spanish beaches and the region will remain a strong attraction to Brits wanting to settle down in a warm and friendly environment. One thing is for sure, now is a good time to make a move to Spain. Waiting around for the outcome of Brexit may see the process not being quite as easy as it is today.