Despite still being under the shadow of the Covid-19 Pandemic, as the end of 2020 gets closer, most of the Britons have the same question in mind considering moving to Spain; What will happen after Brexit? Can I still buy a property in Spain?
There are already 300,000 British residents in Spain and nearly 18 million British tourists are visiting the country every year. So, everybody wonders what will change by the 31st of December.
We can directly say that when it comes to the procedure of buying a property in Spain, Brexit will not affect it. Currently, the situation has changed very little for British nationals and all the expectations show that it will stay that way. One of the main reasons that non-Spanish buyers represent around 12% of the Spanish property market and the Spanish government always encourage non-EU residents to purchase a property in Spain with schemes such as Golden Visa.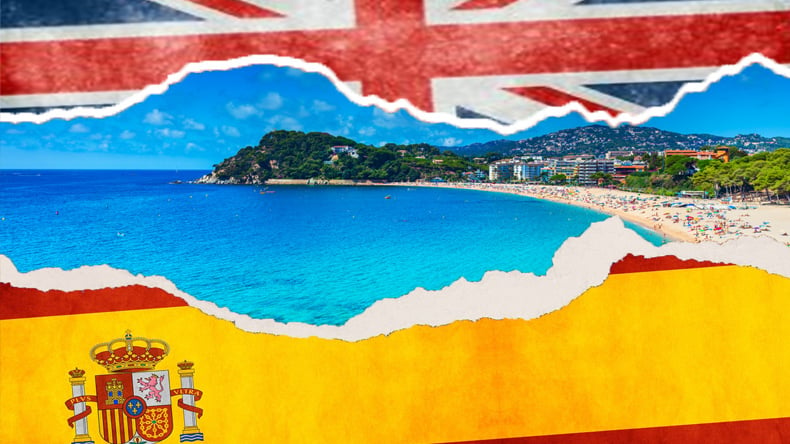 What is the Transition Period for Brexit and What Will Happen by Then?
First of all, the transition period will end on December 31st, 2020. Until that date, for the British citizens who register as a resident in Spain, nothing changes. Regarding your life in Spain, you still have the same rights for living, working, or retiring as an EU citizen. For this, you need to apply for a residency card (TIE-Tarjeta de Identidad de Extranjero) from Spanish authorities before 31st December.
After the transition period, most probably the residency application procedure will be a little different but experts are not expecting a harder process.
Can I Buy a Property in Spain After the Brexit?
Yes, nothing has changed regarding the property purchasing procedure. We can directly say that Brexit will not affect your plans for buying a property in Spain. There won't be any change in the property purchase procedure when Brexit takes place, but there will be some changes regarding residency in Spain.
Will It Cost More to Purchase a Property in Spain After the Brexit?
No, all the costs or purchase taxes are the same for all the buyers before and after Brexit. For everyone either Spanish, EU, or non-EU, who purchase a property in Spain, the same property purchase tax is applied which is between 10% and 12% of the purchase price. And other buying expenses such as the Notary's fee, property registry fee, and some small expenses as same regardless the nationality.
The only thing here may be the exchange rate fluctuations that you should be considering from Pound to Euro. Exchange rates are sensitive to changes in politics, thus, due to Brexit now rates are more volatile. On the other hand, money transfer companies are here to help you to protect the value of your money with these fluctuations.
Can I Get a Mortgage in Spain after Brexit?
Yes, as long as you provide valid proof of income and a sound credit record, you can benefit from a mortgage in Spain. As a non-resident, the rate will be usually 70% of the property value. After Brexit, this may be subject to a lower rate for British citizens being non-EU applicants but considering the current situation with Swiss buyers, lower rates for British buyers seems unlikely.
Can I Still Rent Out My Property for Holidaymakers? And What About Rental Income Tax?
Foreigners in Spain can freely let their properties for holidays or long-term rentals, the Brexit will not have any effects on this. On the other hand, by the 1st of January 2021, it is expected to pay higher income tax as income tax for non-EU citizens is 24% instead of 19%. And the expenses cannot be deducted from the tax bill. The negotiations on this subject still continue.
Will There Be Any Difficulties for Me for Visiting My Property in Spain?
If you are planning to stay shorter than 90 days, probably you won't feel any difference. Even though the visa subject is not decided yet, considering the relations of the two countries, it is believed that this issue will be solved in favor of both. Analysts agree that the UK will be one of the special countries such as the USA or Canada, whose nationals don't need visas to enter Spain.
On the other hand, if you're willing to visit your property for an ongoing period of time longer than 90 days you might be required to get a Visa. As a non-EU visitor, British nationals who stay in Spain will be limited by 90 days within 6 months without the need for a visa.
Can I Get a Residence Visa if I Buy Property?
Non-EU nationals can apply for long-term residence by purchasing a property in Spain with the Golden Visa scheme. With this program, the buyer and his/her dependents can have a residence permit with a property purchase minimum value of 500,000 Euros. The holders of this residence permit don't have to live in Spain or don't have to pay tax there, just a visit once a year for renewal.
Related Pages...
• The Essential Spanish Visa Guide
• US Citizens Moving to Spain: Visas, Costs, and Property
• Can I Go and Live in Spain After Brexit?
• Is Investing in Spanish Property a Good Idea?